Touch Innovations has debuted XG, a seamless, bezel-free, all-glass (wait, I need to take a breath here. OK, I'm good…), multi-touch controller. The futuristic 39-inch see-through PCAP (Projective Capacitive) touch display supports 10 simultaneous touch points for rocking high-end DJ booths in clubs who want a design that will have patrons talking.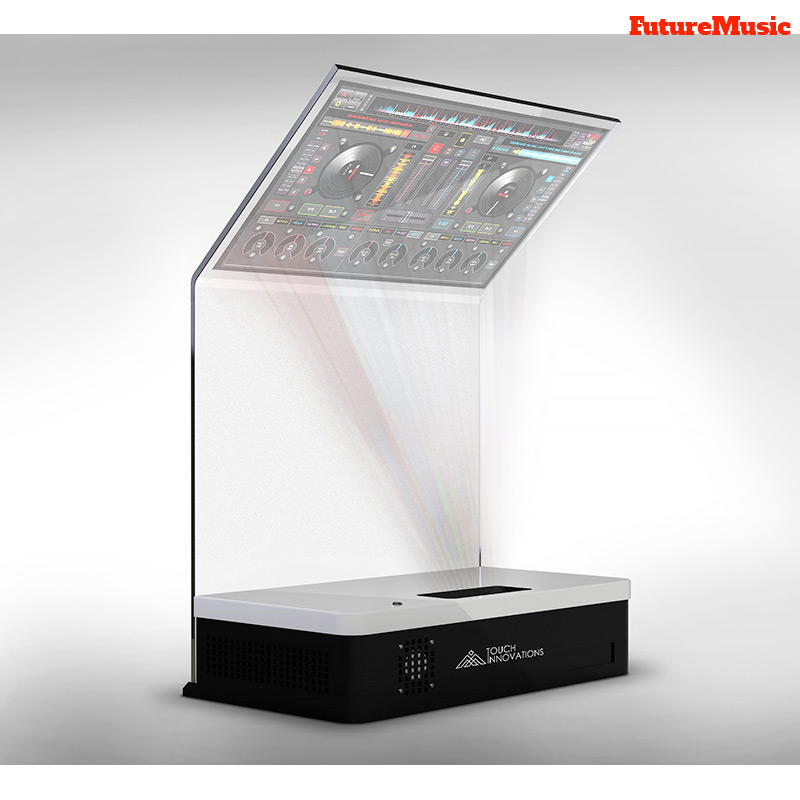 The Windows-compatible XG is available as two distinct versions — XG PRO (with an onboard high-power Intel PC with 500 GB storage for easy installation and preferred software usage) or XG LITE (without an onboard PC). All components are hidden away inside the base unit. The projected 39-inch display claims to be brighter than any other touch screen system on the market.
Every XG system ships bundled with Emulator 2, Touch Innovations' multi-touch controller software for any MIDI (Musical Instrument Digital Interface) application. Emulator 2 includes all standard objects like sliders, knobs, modulation pads, encoders, buttons, and best of all, each and every component is fully customizable!
Touch Innovations XG PRO and XG LITE are available now for $6,895 and $5,999 respectively.

Touch Innovations