Roland recently announced that the famed Japanese music company has taken a 70% stake in headphone manufacturer, V-Moda, based in Los Angeles and Milan. Roland and V-Moda positioned the strategic acquisition as a way to "develop the next breakthrough music products," however, there is much more to this procurement than merely adding DJ-oriented headphones to Roland's line up.
The acquisition marks another milestone in Roland moving into the new millennium and acting like a modern and savvy brand. For electronic musicians, DJs and dance music producers, no music company carries as much cache and influence as Roland. It's early analog synths and 101, 202, 303, 606, 707, 808, 909 product lines (affectionately referred to as X0X) are the foundation of the genre and some could argue without these products, there would not be a global dance music scene. The fact that many of these instruments were way ahead of their time, allowing ground-breaking artists to procure these influential products for pennies on the dollar when they failed at retail and ended up in bargain bins and pawn shops, only adds to their legendary status.
We Don't Go Backwards
For diehard fans of Roland who grew up using their gear in productions of dance music and hip-hop, as well as industry watchers, it was dumbfounding to see Roland look away, almost in contempt, at the X0X resurgence and allow other companies to create emulations and clones of these suddenly in demand products. According to former employees of Roland, the attitude can be directly traced to Ikutaro Kakehashi, Roland's founder who launched the company in the early 1970's after leaving Hammond Organ Japan. The brilliant Kakehashi, known in the industry as "Mr. K," had the ambition to create innovative electronic musical instruments under the Roland moniker, and he didn't disappoint. Roland is credited with many innovations during this period and even their earliest products are coveted to this day.
However, in his later years, Kakehashi lost that free-wheeling nature and the company has gone through some lean periods when certain products failed to capture the imagination of the market. Most notable were several misses in the electronic music arena, with the MC-303 and the MV-8000 being the poster-children of how far the company had fallen in the dance music and hip-hop genres respectively. Another aspect was the fact that Roland completely missed leveraging their brand in the burgeoning software market. Aside from taking a controlling interest in Cakewalk in 2007, which they ultimately sold to Gibson in 2013, the company never translated their engineering expertise in hardware to the computer market. They even outsourced virtual emulations of their famed synths, instead of developing and releasing these products in house. When questioned about turning their backs on their famed X0X products and analog synths, Mr. K. simply stated, "we don't go backwards."
Perhaps the unproductive foray with Twelve Tone Systems' Cakewalk and their unprofitable collaboration with Fender for the G-5 VG Stratocaster soured the Japanese concern on branching out beyond their core competencies, but a recent reversal of philosophy has created a paradigm shift in the company.
Roland 2.0
After Ikutaro Kakehashi officially retired from all things Roland, the company released the AIRA lineup, a reboot of the TR-808 and TR-909 drum machines, as well as that little silver box, the TB-303, to great acclaim and popularity. From Roland lore, it appears that the company green-lighted the AIRA division as almost a BlackOPS unit inside of Roland to develop new products, as if it was a startup. Of course, it didn't take long for the engineers to realize they should capitalize on the neglected X0X models. They utilized a new virtual analog technology, which they dubbed Analog Circuit Behavior, and launched the TR-8 (an 808 and 909 combination drum machine), the TB-3 (a 303 reboot) and the VT-3 (a recreation of their Voice Transformer). The System-1 launched soon after with MX-1 and System-1m following suit. For fans of the AIRA vibe, Roland will be making new product announcements on September 9, 2016 (909 Day) – stay tuned.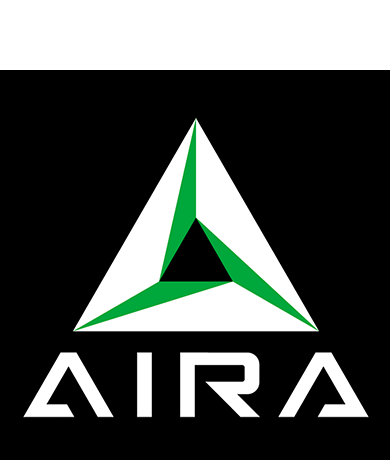 Enter V-Moda
With new-found energy from successful recreations of their past, Roland is now opening themselves up to new possibilities. As mentioned above, not only will Roland be pursuing new electronic music products, but they will also begin collaborating with outside companies as strategic partnerships and acquisitions. The first announcement came on August 8th (808 Day) in the form of the company taking a majority stake in headphone manufacturer V-Moda. FutureMusic has reviewed V-Moda products in the past and always came away impressed on the company's attention to detail, their pursuit of innovative designs, their balanced sound signature and their ability to take a beating in the real world. This relentless quest for design, technology and sound quality can be attributed directly to V-Moda's passionate CEO, Val Kolton.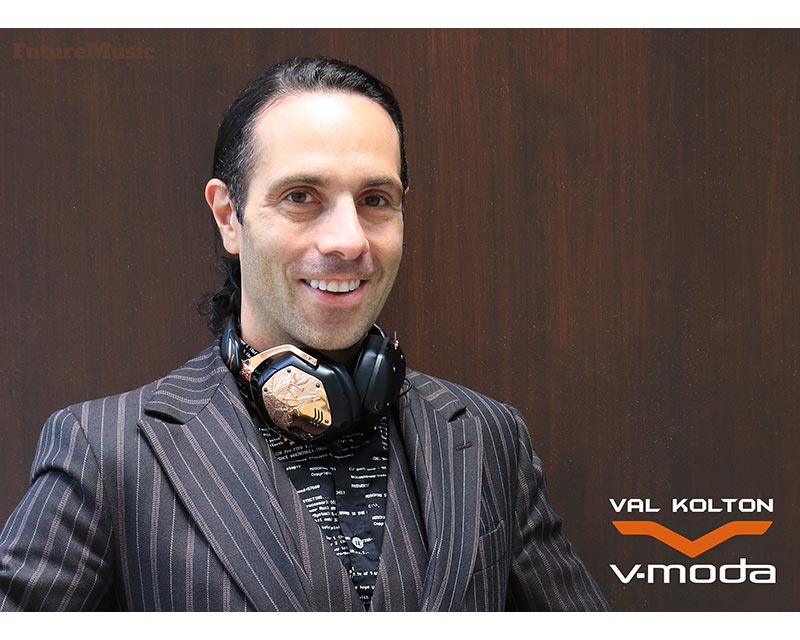 When we last left Mr. Kolton, V-Moda had just released an upgraded version of the M80 headphone the XS, a terrific on-ear headphone (See our V-Moda XS Review). We caught up with Val on a tour of New York City's Chelsea gallery district to bring us up to speed on V-Moda, the industry, and the acquisition by Roland.
FutureMusic: With the mass saturation of headphones in the market now, how is V-Moda competing?
Val Kolton: V-Moda is loved by many different types of users from audiophiles to DJs, to musicians to gamers…they are all very attached to the brand. With the versatility of our products and all the accessory options, as well as the customization, which allows you to stand apart from the crowd, V-Moda has a passionate and growing user base. And for the first time in history, stats are showing that wireless technology is outselling wired headphone technology.
However, at last year's CES show, I was almost embarrassed to be in the headphone product market, since Snookie had her own set of headphones and there were headphones from all these dead celebrities, it was really becoming this fad, which is why we have concentrated our efforts to focus on the audiophiles, DJs and musicians who share our core values.
I think there is a consolidation taking place with many of the lower-end products dropping off and more consistent brands strengthening their shares in particular markets. I'm finding our newer competition is less celebrity-driven and more high-tech. For instance, Bose has really pinned down the business traveler market, while V-Moda has established ourselves as a dominant force in the DJ and music category. And while companies like Bose are trying to expand into new markets, such as fashion to compete with Beats, it's not a natural fit.
FM: And for Bose, this is quite a stretch since it's an inauthentic brand extension.
VK: Exactly. In addition, 40% of DJ Mag's Top100 DJs are using V-Moda headphones, based on our research.
FM: Are they using the M100's exclusively?
VK: Yes, both the wired and the wireless versions. Most of these DJs are professional travelers, so the wireless is very convenient in the mobile world.
FM: Which is a good thing because if the rumors are true, many smartphone manufacturers, including Apple, will be debuting new phones this fall without a headphone jack.
FM: Have you heard any complaints from DJs or musicians in regards to the fidelity due to the Bluetooth compression schemes?
VK: Well, our wireless technology supports AAC+ up to 320 kbps of bandwidth right now, which matches the AAC+ protocols used by the major streaming services that many listeners are using today. However, if you are listening to a non-compressed source, you can just use the included cable. In fact, we like to say that the new Crossfade Wireless is our best analog headphone yet, that just happens to have a wireless mode.
The big advancement with the Crossfade Wireless, as opposed to other manufacturers, is the fact when you plug in the audio cable, it turns off all the wireless electronics inside. This allows us to hand-tune the analog mode, instead of relying on the wireless chip-set for EQ. This is different from other major brands who still EQ the sound using the electronics, even when using a cable, which not only drains the battery, but worse, creates a drastically different sound.
FM: You're a huge proponent of headphone fit, how does that come into play in regards to the V-Moda sound signature?
VK: We like to say: "the fit is the sound." By optimizing ergonomics, including the clamping force, the cushions, and even the pigments used, we can affect the sound quality to meet our standards. You can easily equate it to an acoustic guitar, even the smallest changes in design, specs and materials can affect the sound. And that's how we approach each of our headphones.
FM: When we reviewed the XS headphones, we evaluated the side-shield customization option and found it went far beyond our expectations, what was the genesis of adding that feature?
VK: In 2010, we started the laser engraving option. Let's face it, people are egocentric these days and they want to point attention to themselves. It's like the age of micro-celebrities. This started with reality television. Take a certain everyday person and put them in the spotlight, they will become celebrities, and this medium opened up the potential of fame to the average person. Then when social media hit, it became even more democratic. Basically, anybody can become a celebrity and there were no gatekeepers…popularity was determined by how many Likes you receive and that became measurable. Thus, it became a natural extension for people to want to have their own logo or design to express themselves. We can argue about sound quality all day long, but this makes the V-Moda headphone like no other.
When it has your name on it, the headphone becomes a part of you. As a DJ or a musician, when you get your picture taken, now you can have your logo on the headphones, as opposed to advertising a particular brand or promoting a certain hip-hop artist. In fact, unlike other manufacturers, our logo is de-emphasized… our industrial design, and unique fit, is our brand.
Corporations have also jumped on it, such as Google who ordered customized plates for each of their divisions, Microsoft did a Halo version…
FM: And Roland did an AIRA version. Is that what started the relationship?
VK: Actually, it's a very interesting story. About two years ago, when the Roland sound engineers were testing the sound of the TR8, they went to Tokyo's biggest headphone store, E earphones, which has almost every pair of headphones in the world available in one location. They listened to every model on display to determine which one sounded the best with their 808/909 reboot. At the end of their test, they determined that the Crossfade M100 was the best sounding headphone, and came closest to what they intended the TR8 to sound like. The fascinating aspect of this story is a couple of years earlier, on the other side of the world, I was using the Roland 808 and 909 drum machines to tune the M100's that we were developing.
FM: Symbiosis!
VK: After that discovery, they contacted us to do a co-branded headphone. Since it was really just a corporate customization inquiry, I wasn't even involved much at the beginning. However, since I'm fascinated by Japanese culture and wanted to learn more about the company, I decided to go to Japan and meet with their engineers to get to know them better and perhaps learn more about how the company worked.
When I arrived, [they] took me to an amazing acoustical concert and then we went out to dinner and got to talking about the industry. We were actually discussing the future of music. And I expressed how I stopped DJing to an extent because the industry wasn't going in a direction I personally liked. I feel there seems to be a loss of creativity in the DJ booth, even with all the new technology. Performance is non-existent, everything is becoming way too commercial and I don't like the vibe as much as I did back in the day. Basically, the whole thing now is just Sync & Wave, Sync & Wave (Editor's Note: Sync & Wave – Pressing the Sync button on the CDJ's and Waving to the Crowd.)
FM: Don't forget to throw in some "Get your effin hands up!!" every thirty seconds…
VK: Yeah, and you know what? Something got to change in the DJ scene for it to evolve. Like the energy of when you see an amazing acoustic drummer or a virtuoso violinist, if you can take that fine art and translate that to the electronic music scene. Some way you can showcase your artistry to a crowd in what I call Create, Perform and Play and not just press the sync button. That could be the evolution of the DJ art form.
And to my surprise, Roland said they were working on that same very thing and asked if I would like to be a part of it…help redefine the future of music. And, for me, there was really only one answer to that question…
Although V-Moda will retain its original name and act as a standalone company, the acquisition provides the headphone manufacturer with a large arsenal of resources it never had before, including Roland's engineers, access to their factories and their manufacturing expertise. For Roland, it gives them a sophisticated and savvy consumer brand to expand into new product categories and maybe even create a consumer-oriented versions of their instruments, something that competitors such as Korg have leveraged successfully. It also gives them direct access to Val Kolton, who has proven himself over the last 12 years in the turbulent and highly-competitive headphone market. His astute understanding of the DJ market, combined with his design-first philosophy of product development and passion for electronic music, provides Roland with a unique skill set to propel their development of future electronic music products.
Although the announcement serves as a huge turning point for V-Moda, it may mark an even bigger metamorphose in the long term for Roland. If they can continue to boldly push forward without rejecting their past, and open themselves up to adventurous collaborations and adroit acquisitions without fear of losing their identity, they can, once again, show us the future of music.