Marshall Amplification has announced the launch of Marshall Records Limited, a new label to inspire people to bring guitar music to music lovers everywhere.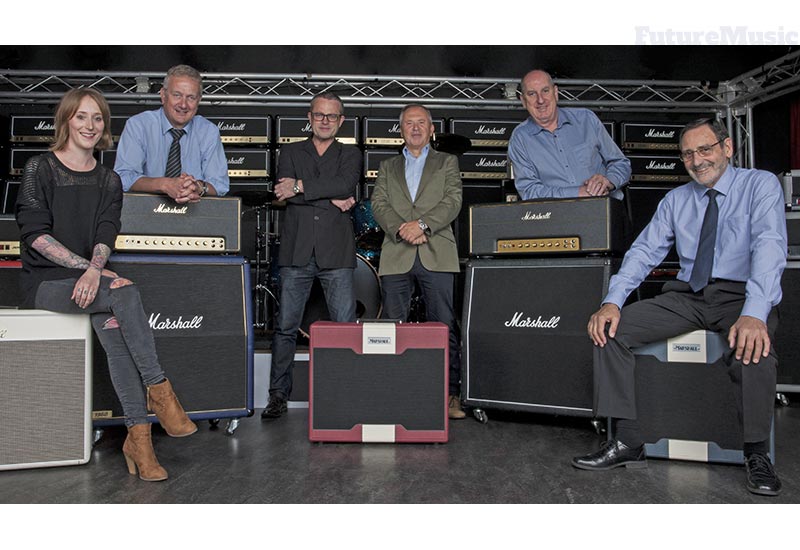 Marshall is a complete music brand, not just an amp maker. It was Jim Marshall's passion for music that was the driver for all he achieved, which is something that goes into all of Marshall's products. It is with this ethos that the concern not only make products that enable guitarists to express themselves artistically, we also produce products for listening to the music that they make: Bluetooth music speakers (Acton, Kilburn, Hanwell etc) as well as headphones (Monitor, Major II, Minor etc), and the 'London' music smartphone. It was this philosophy that spurred the creation of the label:
So, if we make the amplifiers that enable guitarists to make music, and we produce products for their fans and music lovers to listen to their music, then it makes sense that we join those two things together and help bands and musicians record, promote and perform their music. And that is exactly why we have created Marshall Records.
Marshall Records is the next logical step in Marshall's evolution and is a keystone in the Marshall story. Now, through the Marshall brand the medium of creation is manufactured, music is made and music is brought to the people.
Marshall Records is managed by Rob Cass, Steve Tannett and Marshall Brand Licensing Director Grace Pantony:
Rob Cass is an Irish producer based in London. He has been an in-house producer at Abbey Road Studios for six years and is resident at Tileyard Studios in Kings Cross. Rob has worked with some of the biggest artists in the world including Jack Bruce, Brian May, Slash, Bernie Marsden, David Coverdale, Cindy Blackman Santana, Motopony, Bill Baird, Ian Paice, Baaba Maal, Joe Bonamassa, Robin Trower, Phil Manzanera amongst many others. Steve Tannett is a music industry veteran with a rich and successful career having been involved in music since 1977 when he signed a recording deal as a member of punk band Menace with his future boss and legendary entrepreneur Miles Copeland. Steve has been involved in literally hundreds of artist's careers as a manager, label boss (IRS Records and Ark 21) and a successful music publisher. His wealth of knowledge, contacts and artist friendly approach has served him well with associations to many multi-platinum selling artists including: REM, The Police, Duran Duran, Black Sabbath, Sting, Jools Holland, The Alarm, Belinda Carlisle, Zucchero, Paul Carrack, Bernie Marsden, Chaz Jankel, Glen Matlock, Peter Frampton and many more.
No release schedule has been announced.

Marshall Records