PLAYdifferently, the collaboration between Richie Hawtin and Andy Rigby-Jones, has finally unveiled their MODEL 1, an uber-high-end mixer for professional DJs and adventurous dance clubs. Before you read any further, the price is £2500 / $3620 / €3160. A staggering amount that puts it out of reach for most.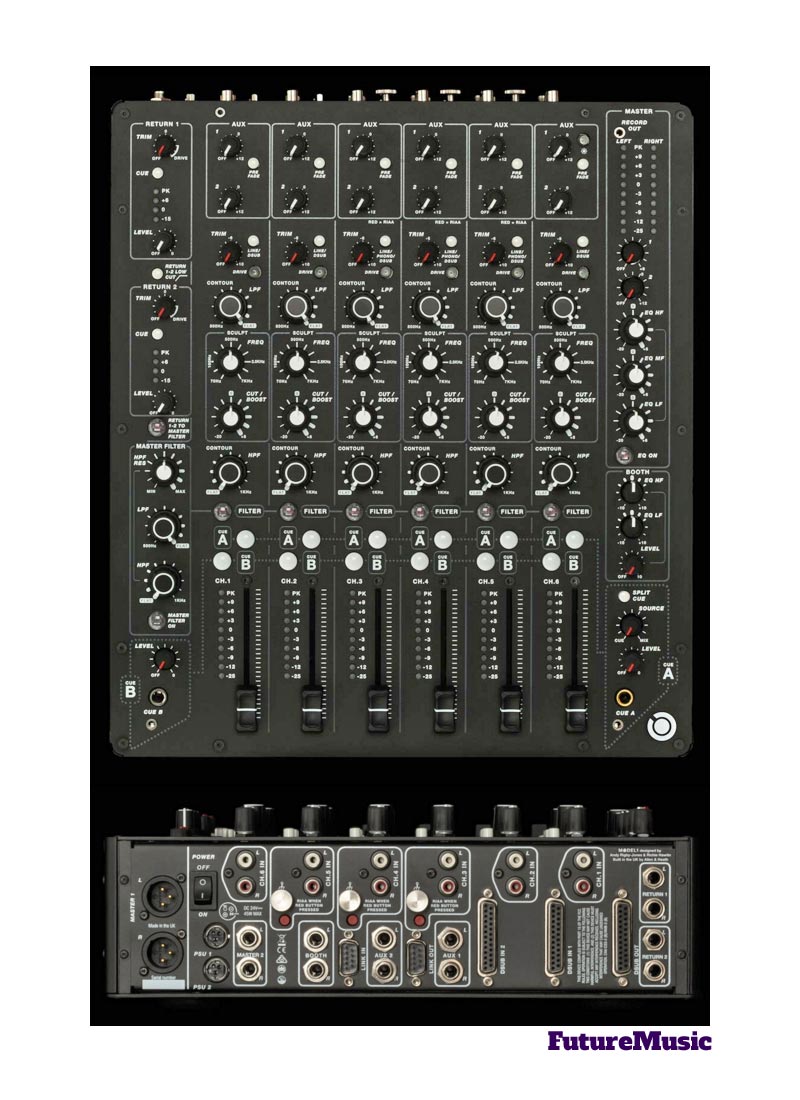 Richie Hawtin has always been one to push the technology boundaries in his DJ/live performances and he couldn't have picked a better collaborator than Andy Rigby-Jone, the man behind Allen & Heaths' specialized mixers. PLAYDifferently, not the best moniker we've ever encountered, has spent over two years, developing the MODEL 1, their first of several claimed products to be entering the market.
The PLAYdifferently MODEL 1 mixer offers six stereo channels, two stereo Send & Return channels, two mix outputs and Master and Booth EQ. Other features include a per channel Hybrid Filter EQ and harmonic Input overdrive control, Master Resonant Filter (with both HPF and LPF controls), a dual headphone cue system, Tascam DB25 connector system, Dual Mixer linking capability and a Dual external PSU option.
"MODEL 1 is the product of a unique collaboration between artist and designer, a close creative and technical association that turned a functioning machine into a sonic tour de force!" says Andy Rigby-Jones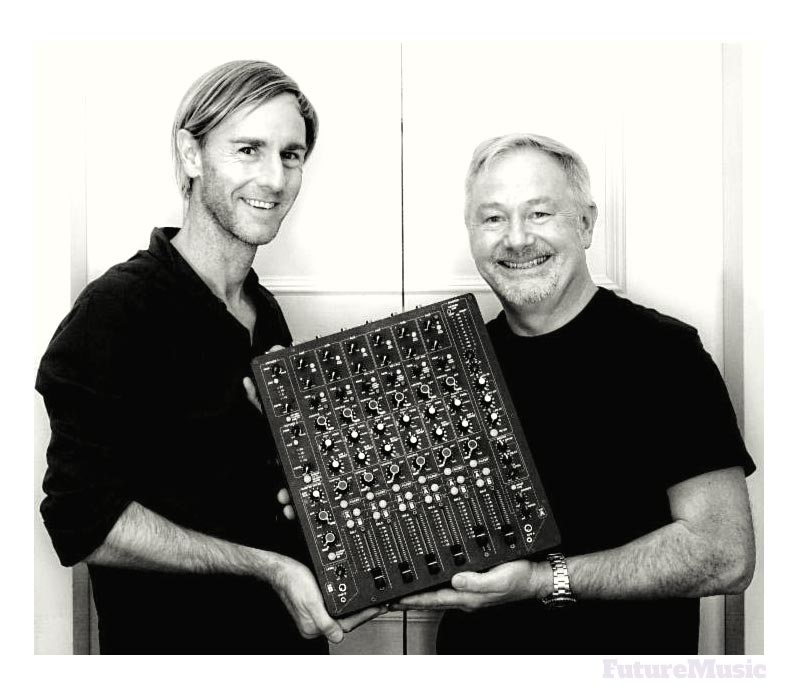 "Its time to accept that DJing has come a long long way over the past 25 years and introduce a Mixer that lives up to the expectations of the modern electronic music performer," states Hawtin. "A mixer more akin to an instrument with intuitive controls, uncompromising quality and features that can unlock a new wave of creativity."
PLAYdifferently MODEL 1 Features:
» MIX
— 6 stereo channels
— 2 stereo sends
— 2 stereo returns
— 3 high performance phono preamps
— Studio grade faders
» MANIPULATE
— Precision Sculpting EQ
— Contouring low & high pass filters
— Analog overdrive
» COLLABORATE
— DualCue
— Mixer Link
» ENGINEER
— Balanced Mix Bus
— Master high & low pass resonant filters
— Three-band master EQ
— Two-band Booth EQ
» BUILD
— 100% analogue
— ZERO Crossing Circuitry
— Quality Components
— External Power supply
» CONNECTIVITY
— D-Subs In
— D-Subs Out
— Front mounted record Out



The MODEL1 includes some very interesting bits, which fly in the face of the industry's move to a digital playground. First and foremost, the mixer is entirely analog. No digital effects, no DSP processing…nothing by an analog pathway. The MODEL1's mixing philosophy is more about blending and organic transitions, instead of ADHD mixing and digital acrobatics. To achieve this, Hawtin and Rigby-Jones have instituted filters and EQ, not only on the Master outs, but on each individual channel. Let's look a little deeper as to what the MODEL1 offers in this regard.
The MODEL1 incorporates what they call Precision Sculpting Equalization and features two settings: SCULPT is a semi-parametric swept bell filter, and consists of two controls, FREQ which sets the centre frequency and CUT/BOOST which adjust the gain or a attenuation at this frequency. The level of cut/boost is asymmetric; maximum boost is limited to +8dB, while the cut is extended to -20dB. Sculpt has a wide Q and a frequency range that covers almost seven octaves.
The MODEL1 contains Contouring Low and High Pass Filters. As the name implies these two controls allow you to contour the frequency range of the audio signal. They consist of low Q, High-Pass and Low-Pass filters designed not to add color to the sound as they are swept across their frequency range. Allen & Heath's DJ mixers are well-known for their filters and Rigby-Jones is taking the concept to the next level with the MODEL1's setup.



As stated above, not only do the individual channels get EQ and Filters, but they're also on the Main Outputs, providing even more possibilities. The Master Filter consists of a High-Pass Filter (HPF), a Low-Pass Filter (LPF), and a resonance control (RES) to adjust the sharpness of the High-Pass filter. The Master Filter can be used as a swept frequency performance effect, or as pre-set frequency mix tool to instantly cut the Low or High frequencies of any channel routed to the Filter. Signals can be routed to the MF by the Filter select switch found on each channel. The Master three-Band EQ with asymmetric cut and boot, -20/+6dB which can be used as a performance affect, as well as a frequency correction tool.
One of the most intriguing features is Analog Overdrive. Employed on every input, this control allows the user to adjust the level at which the channel pre-amplifier clips the input signal, thus creating harmonic distortion as a creative effect.
The Future: Clearly out of the financial realm of many DJs, the MODEL1 is a compelling offering mainly due to the individuals behind its development, as well as the refined and cultured approach it applies to mixing. The idea of linking two or move of these mixers together as a dedicated production mixing environment is also quite provocative. We're also very curious to see how the balanced TASCAM DB25 input/output connectivity could work in club installs, as well as in production environments.
PLAYdifferently's MODEL 1 will be available from June 30, 2016, directly from PLAYdifferently, for £2500 / $3620 / €3160.