Roli has released the Noise iOS app, the first synth app to take advantage of Apple's 3D Touch technology. In fact, 3D Touch and Roli's Five Dimensions Of Touch compliment each other so well, you have to wonder if they secretly separated at birth – like Luke and Leia. Noise perfectly leverages the expressive nature of Roli's hardware keyboard controllers, making it the quintessential portable partner.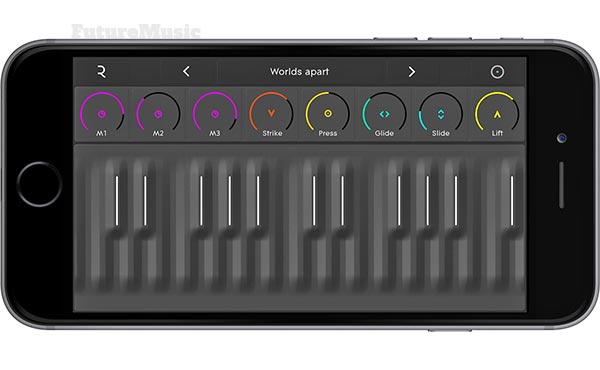 Due to the 2D nature of mobile phones and tablets, music apps have lacked the depth of expression of acoustic instruments. When Apple announced their haptic, 3D Touch technology in the iPhone 6S, all that changed (which all the more reason why we were so disappointed this exciting new technology didn't end up in the iPad Pro. —Ed.) Roli's Noise app takes advantage of 3D Touch, bringing the expressive nature of the Seaboard Grand and Seaboard Rise, to the iPhone. Taking advantage of the new 3D Touch technology of the iPhone 6s, and responding to the subtlest gestures, Noise allows users to shape sound through Roli's expressive Strike, Press, Glide, Slide, and Lift – the Five Dimensions of Touch that Roli has implemented in its Seaboard Rise.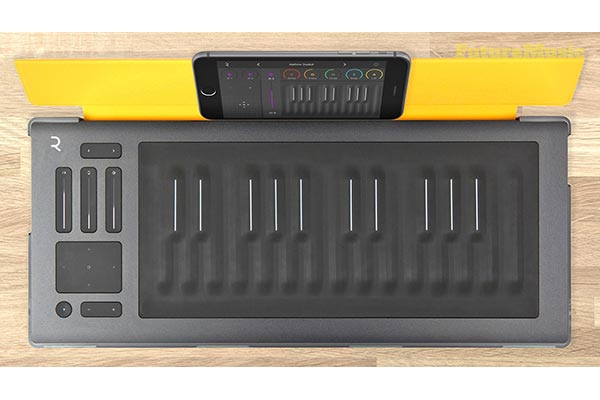 Noise is also the perfect portable sound engine for the Seaboard Rise and other MIDI controllers. Powered by Roli's Equator soft-synth, and using MIDI over Bluetooth, Noise lets users control sounds wirelessly from their iPhones. It is one of the first apps to enable Multidimensional Polyphonic Expression (MPE) through its MPE Mode, so the NOISE mobile sound engine works with any MPE-compatible controller. Noise contains 25 keywaves, includes 25 sounds, and has five faders for fine-tuning the touch-responsiveness of the surface. Roli's sound designers have crafted the app's 25 preset sounds especially for MPE expressivity. Additional sounds can be purchased in-app. While it works with all models of iPhone from the iPhone 5 to the iPhone 6s, Noise has been optimized to take full advantage of 3D Touch on the iPhone 6s.




FutureMusic was able to access a beta release of Noise and found it to be everything Roli has touted it to be and more. It's got an intuitive interface and you can jump in and start exploring the inspiring patches right away. A settings menu, depicted by a circle on the upper right corner, brings up additional options, including the number of keys, 13, 17 and 25, as well as the modulators from the Rise, four sliders and an X/Y pad, for more multitouch fun. Noise is a tremendous compliment to anyone recording/performing in the iOS environment and will perfectly complement your Audiobus workflow. Recommended!
The Future: As great as 3D Touch is on the iPhone, we just can't wait until this technology is implemented in the iPad. Once this happens, Noise will be elevated into an entirely new dimension of composing and performance.
The Roli Noise iOS app is available now for free in the Apple App Store.