Avalon, one of Hollywood, California's premier dance clubs, has teamed with Powersoft, makers of rack amplifiers, to develop and power what they claim to be the world's largest subwoofer.


"It creates earth crushing sub bass," asserts John Lyons. —Avalon Hollywood's owner


Some may say bigger is better when it comes to speakers, but in this case Avalon Hollywood's owner and club speaker developer John Lyons says, "Its a matter of being louder, cleaner and clearer." The new system, which was recently installed at Avalon, features Powersoft's new M-Force technology. Making this new speaker a realization took two years to develop with audio engineers at EAW and Powersoft.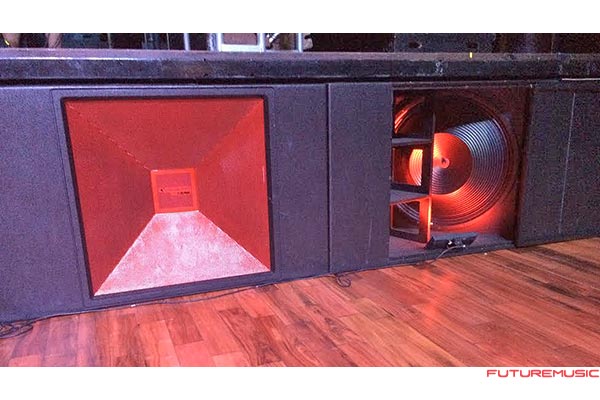 Each speaker cabinet includes a 40″ Powersoft cone. Which Avalon claims is the largest ever and the result of the latest technological advances in electro acoustics. Lyons and EAW were able to use such a large cone by incorporating Powersoft's M-Force moving magnet linear motor technology into the cabinets, which enabled more air movement with faster response time and zero power compression. The result was a cleaner, more powerful sound particularly in the lower frequency ranges. The new sub will be added to the Avalon by EAW CLUB.one Sound System.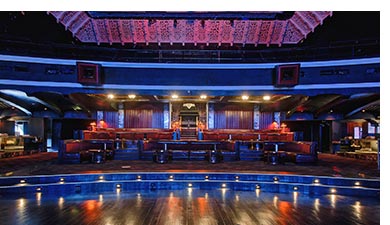 Powersoft's M-Force technology is an innovative method of acoustic transduction characterized by a moving magnet and genuine push-pull behavior. This application of positive and negative electromagnetic fields allows for the motor to oscillate at an unprecedented level.


It is so powerful that if the motor were used outside of a speaker system, it would be able to move with 1,000 lbs of force. Each subwoofer cabinet (there are six in total at Avalon) also contains two Powersoft M-Drive modules, which are used to supply power for the M-Force motor, the cone and each of the traditional speakers. The M-Drive is the most powerful single module ever made, and able to generate 15,000 watts at 2 ohms.


Avalon was first opened in Boston in 1998 by founder John Lyons, who then took Avalon to New York, before launching in Los Angeles in 2003, making Avalon one of the longest running club brands in America. Powersoft is a leader in lightweight, high power, single rack space, energy efficient amplifiers for the professional audio market. Founded in Italy in 1995, headquartered in Florence, Italy, with offices in Ventura, CA, Powersoft couples the experience and precision of its production department with exceptional components to deliver products with perfect audio response and high performance reliability.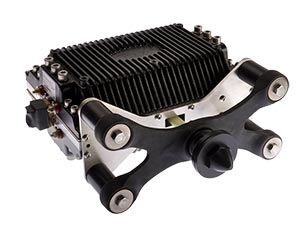 Its state-of-the-art amplifiers can be found in an array of markets, ranging from stadiums, sporting arenas, theme parks, performance venues and airports to convention centers, churches and clubs, and are used by the world's leading tour sound companies.