Future Moments has premiered the MicSwap and MicSwap Pro iOS recording apps, which allow users to record and filter any new or pre-existing audio right from their mobile device. MicSwap allows audio engineers, musicians and recording hobbyists to choose from various microphone filters, from classic ribbons to modern condensers, and instantly record with the tap of a finger.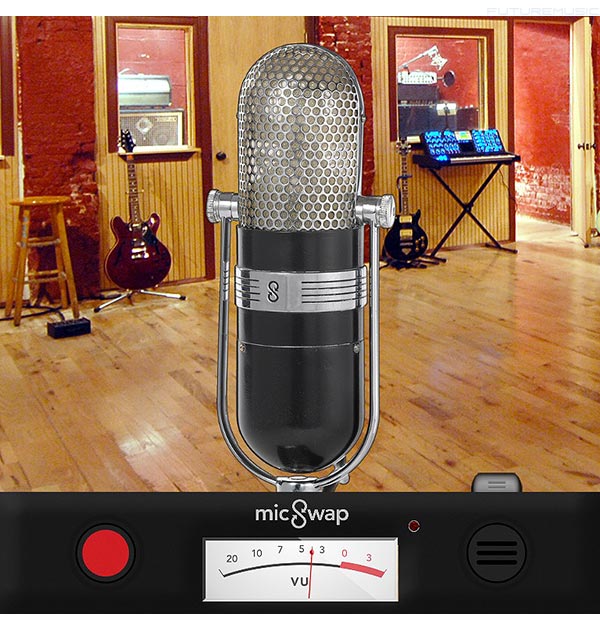 Features:
» Share and sync with iCloud, Dropbox, Facebook, SoundCloud, Twitter, SMS, Email, and Airdrop.
» Edit or trim recordings
» Enable / disable live monitoring
» AudioCopy enabled
» Color label recordings
» Sort recordings by date, title, duration, mic used, and color
» Read descriptions of each mic and studio
» Reorder mics. Put your favorites first.
» MicSwap (83.31MB) // MicSwap Pro (83.32 MB)
» Serves as a learning tool for both students and instructors
» MicSwap requires iOS 7.0 or higher, iPhone 4 – 6+, iPod Touch, and iPad 2, iPad air, iPad mini
MicSwap is a free app on the iTunes store with in-app purchases available. MicSwap Pro is $19.99 and enables external microphone use for higher quality recording.



Future Moments