Native Instruments Sneaks Sample Deck Hardware
Native Instruments has just released a sneak video for their next piece of hardware.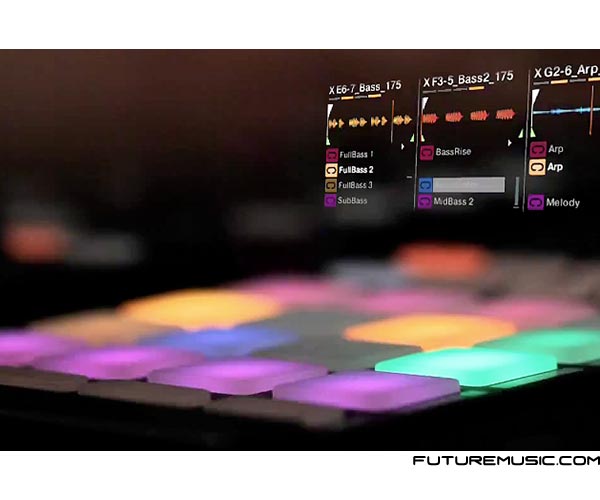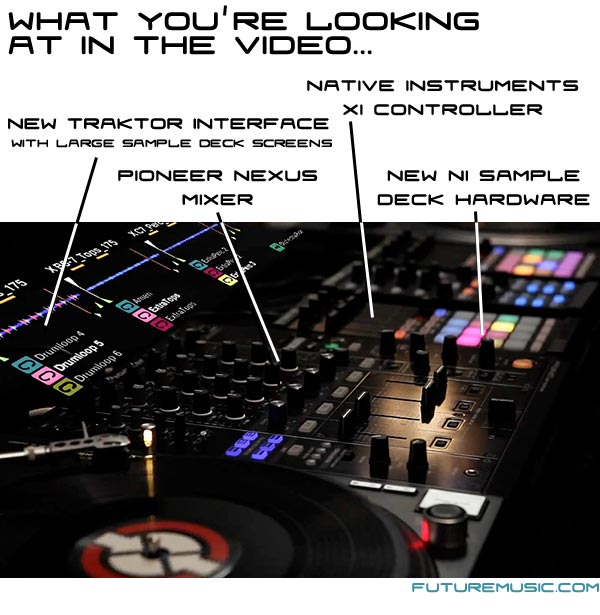 Their next bit of kit looks to be dedicated performance-oriented, Sample Deck hardware that will most-likely work with their own controller gear, such as the X1 controller you see above, as well as additional third-party gear for a custom approach (including the Pioneer Nexus mixer that has been achieving significant traction since its debut).
The next innovation from the team behind TRAKTOR is just around the corner. With stylish multi-color pads to trigger loops and samples, the upcoming new TRAKTOR software and controller provide a workflow rooted in DJ culture.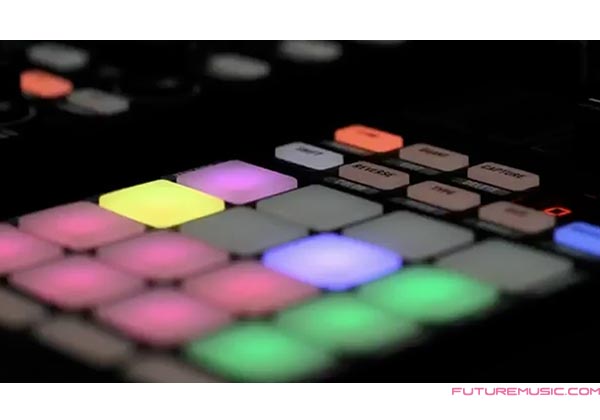 We have confirmed the large sample deck screens you can see in the pictures and in the sneak video are not part of the new Sample Deck hardware, or a separate bit of kit. Instead, they are part of the revamped Traktor software that will be unleashed this Spring.
The video also reveals that Native Instruments is creating an entire Traktor ecosystem that will allow the software to support their entire arsenal of hardware products. Although, NI chose to utilize the X1 and Pioneer Nexus mixer in their first video, hopefully they will showcase the S4 with the new Sample Deck hardware in the next sneak. Can't wait…
Native Instruments