Ion Audio Embroiled In Potential Patent Infringement Case With Behringer – Guitar Apprentice & Schecter Next?
The floor on opening day of CES is genuinely quite chaotic…attendees, reporters, television crews, exhibitors, retailers, and process servers…wait, what?
A process server attended the show on behalf of Behringer to hand Ion Audio a Cease and Desist letter for their newly announced Guitar Apprentice. According to documents from the US Patent and Trademark office, Behringer applied for the "Touch Screen Guitar" patent on May 18, 2010.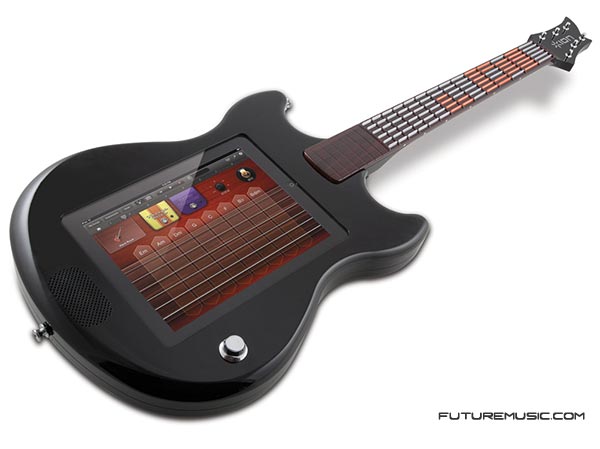 We conducted some preliminary research on the matter and have discovered that Ion does not have a patent on their Guitar Apprentice product, nor do they even have one pending. They do offer other Apprentice products including Drum Apprentice, which also utilizes an iPad controller. Calls to Behringer about the matter have not been returned.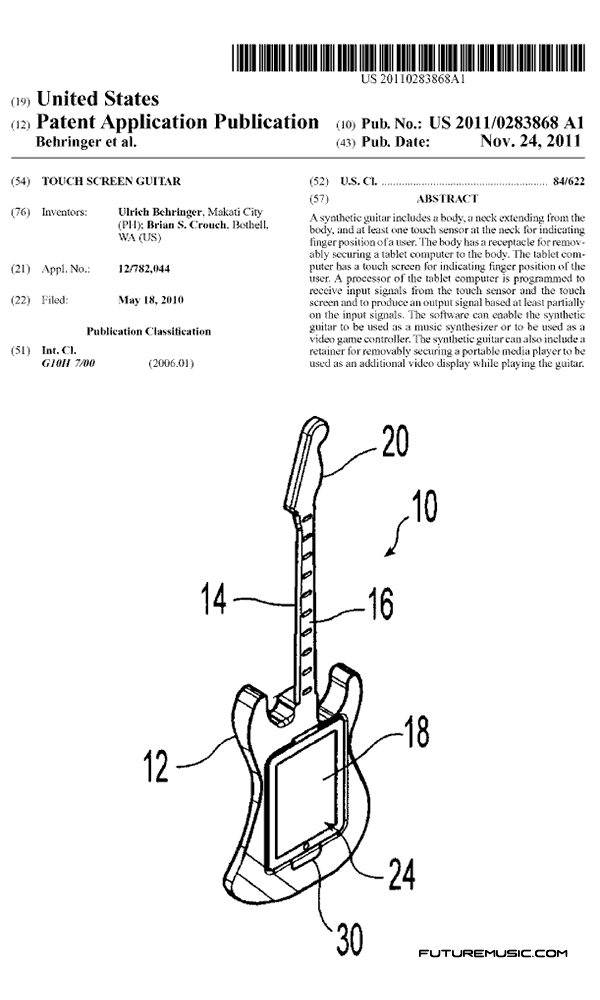 The irony here is that Behringer has historically been the entity cited in "borrowing the designs" of other manufacturer's models with reckless abandon. (I remember witnessing the company debut their "own" line of stomp boxes that were almost a carbon-copy of the Boss pedal line, down to the design, color and even the font several years ago at NAMM. —Ed.) Whether or not Ion simply didn't perform due diligence…or they trolled pending patents for new ideas remains to be seen, but it doesn't stop with Behringer.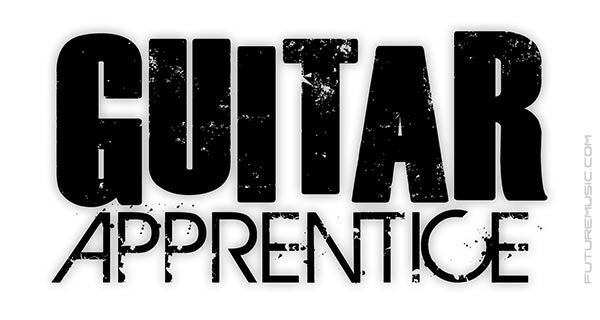 Apparently Ion doesn't hold a trademark for Guitar Apprentice either. Legacy Learning Systems aka Guitar Apprentice has that honor. While, a lawyer can argue that the two products are quite different.
Update: Monday, January 16, 2012 — FutureMusic spoke with Gabriel Smith, CEO of Legacy Learning Systems, about Ion Audio's Guitar Apprentice announcement. "We found out about Ion's 'Guitar Apprentice' when our Google Tracker picked up on their CES press release," Smith recalled. Legacy has not encountered a serious trademark infringement "expect by one-man operations that probably didn't know better." While those incidences were promptly handled with a "single phone call," Smith has yet to hear back from Ion Audio about the potential infringement after contacting them on Friday.
The prospect of battling Ion Audio, part of Numark's large consortium of companies, could certainly be a daunting endeavor, but Smith didn't seem worried since he felt this was a "very clear cut case" of infringement, and that another 'Guitar Apprentice' product in the marketplace would certainly create consumer confusion.
Legacy has also responded with a cheeky NAMM T-Shirt promotion involving Twitter:
Guitar Apprentice will launch a NAMM exclusive promotion on site during the convention. Any attendee can come by the Guitar Apprentice booth #4609 in Hall C and pick up a free Guitar Apprentice t-shirt. Attendees will be asked to engage in one of the most innovative social media contests at NAMM this year. Anyone wearing the official Guitar Apprentice t-shirt can take photos of themselves inside any other vendor's booth (Meaning Ion Audio's booth… —Ed.). They can then post their photos via Twitter and the attendee tweeting the best photo with the most Twitter fan re-tweets will have the chance to win any of several prizes being offered which include a commemorative electric guitar, gift packs of the Learn & Master series or Guitar Apprentice.
Gibson, Legacy's promotional partner, has been notified of the situation, and has cause for concern due to the shape of Ion's Guitar Apprentice's controller.

But wait there's more…It appears that the headstock that Ion chose for the mock up of Guitar Apprentice "borrows heavily" from Schecter Guitar Research. Guitar manufacturers are usually quite protective of their designs, especially their headstocks, which often define the brand. A quick view of the Chris Garza model reveals a headstock that is very similar to the Ion Audio product. This may be the thinnest case of plagiarism, but you can see there seems to be a patten here…
The Future: Ion Audio certainly has enough time to modify the many legal quagmires surrounding this new offering, especially since the half-working model on display at CES was obviously a pre-production prototype. But the big reveal will be if they do anything at all. How they handle this mess will showcase exactly how well their 'Apprentice' products are performing in the marketplace…doing well, they may decide to fight the legal battles — meager sales, they'll make immediate changes.
Stay tuned…