Davone Debuts Ray Loudspeakers
Davone recently debuted the Ray loudspeakers. These monitors are reportedly a homage to E.T. Charles and Ray Eames. With their elegant, slender and sloping stands terminating to the bent-ply walnut cabinets, the Ray stands 28″ tall and features Davone's customized coaxial drivers.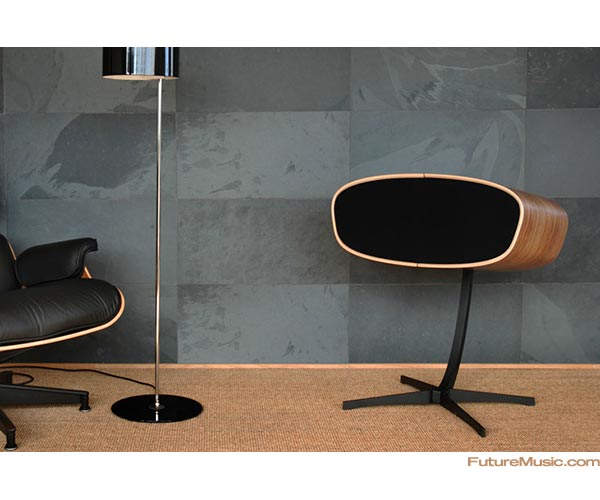 We'd like to tell you more, but since they cost $7000 for the pair, we'll let you decide if you want to spend the next five minutes drooling all over your computer's keyboard.
Davone Audio