Algoriddim Sneaks djay For iPad
Algoriddim is starting to sneak djay, an iOS version of their mixing software. From the YouTube demo below, this appears to be mildly entertaining, but really showcases the potential of the iPad as a real mixing platform.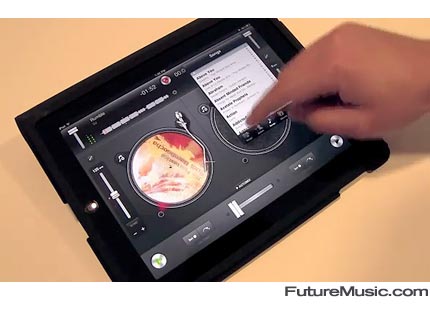 Reported Features:
» iOS 4.2 Feature set
» Full access to iPod library
» Multi-tasking
» AirPlay: you can wirelessly stream your mix to your Apple TV or AirPort Express station in real-time.
» Fully leverages accelerated CPU extensions (SSE-like) for high-quality audio processing and analysis
» Very low latency (< 3 msec) » Background audio playback » Pre-Cueing (via mono/stereo adapter)
Algoriddim's djay for iPad will be available sometime in December; no pricing has been announced. More information on Algoriddim djay for iPad.