Livid Announces Code MIDI Controller
Livid Instruments has teased their next MIDI hardware controller, which features a grid of push button encoders. No date has been revealed when the Code will debut, and Livid's site contains no details, but it should touch down sometime this fall.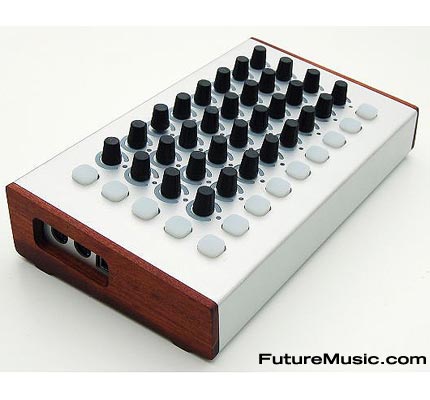 More information about Livid Instruments.