Neumann has reissued the microphone that some say defined the sound of the sixties, the U 67 tube microphone. Introduced in 1960, the U 67 was known for its smooth sound and versatility. Now this iconic tube microphone is back in production and Neumann claims it's being built to the original specifications. For instance, the current re-issue is identical to the U 67 made from 1960–1971. It uses the same capsule and electronic design. Key parts, such as the BV 12 output transformer, have been meticulously reproduced according to original documentation. Its EF86 tubes have been carefully selected in a dedicated measurement facility for optimal characteristics and lowest noise.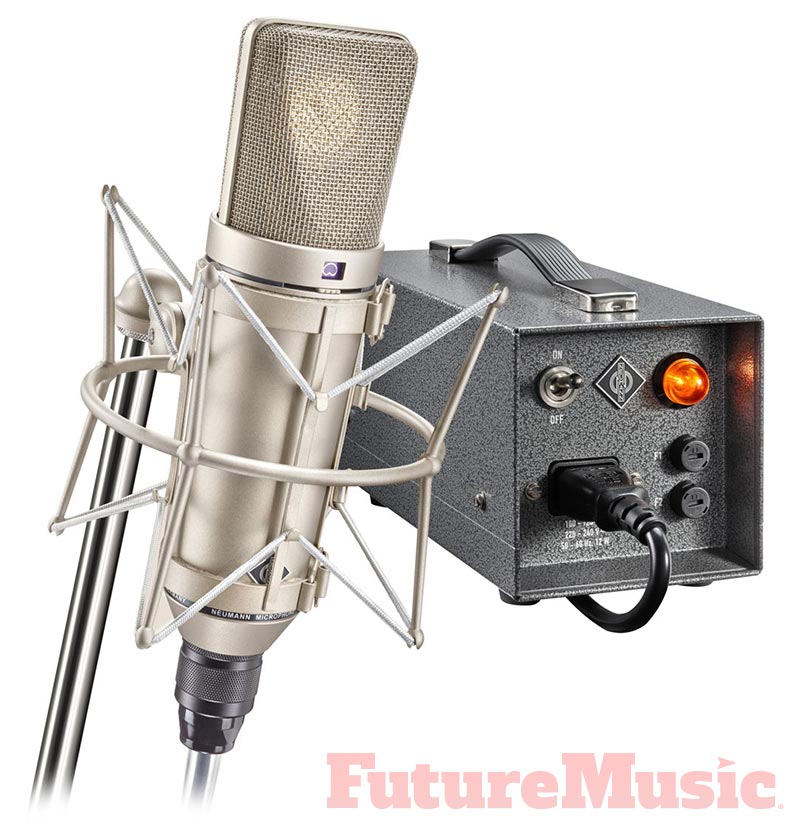 The Neumann U 67 features three selectable polar patterns, omni-directional, cardioid, and figure-of-8, and enhanced tube circuitry, including low-cut and pad switches. With its acclaimed smooth top-end, the U 67 is known as an excellent vocal microphone for both male and female voices, as well as all kinds of instruments such as strings, woodwinds, brass, piano, drums, acoustic and electric guitar, bass guitar and upright bass.
The U 67 was the first microphone equipped with the K 67 capsule, which has since become associated with the Neumann sound and continues to be used in its successor, the U 87 A. In addition, the U 67's tube circuit, which features a pre-emphasis/de-emphasis design to minimize tube hiss, was also the first microphone to address modern recording techniques such as close miking, with its switchable low-cut filter compensating for the proximity effect occurring at short recording distances. Finally, the U 67 can handle high sound pressure levels of up to 124 dB without distortion, using its pre-attenuation, and can be driven to achieve some of sweet tube overdrive.
The U 67 comes in a vintage case that is hand-made in Germany. Besides the microphone, it includes an elastic suspension, a microphone cable and the NU 67 V power supply. The power supply was redesigned to meet today's safety requirements and to accommodate the slightly higher filament current of newer premium-grade tubes. The new NU 67 V is fully compatible with older U 67 microphones, and automatically adapts to the local mains voltage.
Neumann's U 67 will be available sometime in March.
Neumann