Razer has debuted a new addition to the Razer Broadcaster range of streaming equipment, the Razer Seiren Elite microphone. The Razer Seiren Elite is a dynamic USB microphone features single capsule design, coupled with built-in filter and limiter and cardioid capture pattern. Razer claims the built-in high-pass filter removes unwanted low-frequency vibrations, such as fan noises or air conditions hums and the digital/analog vocal limiter will automatically adjust audio gains to prevent distortion and popping.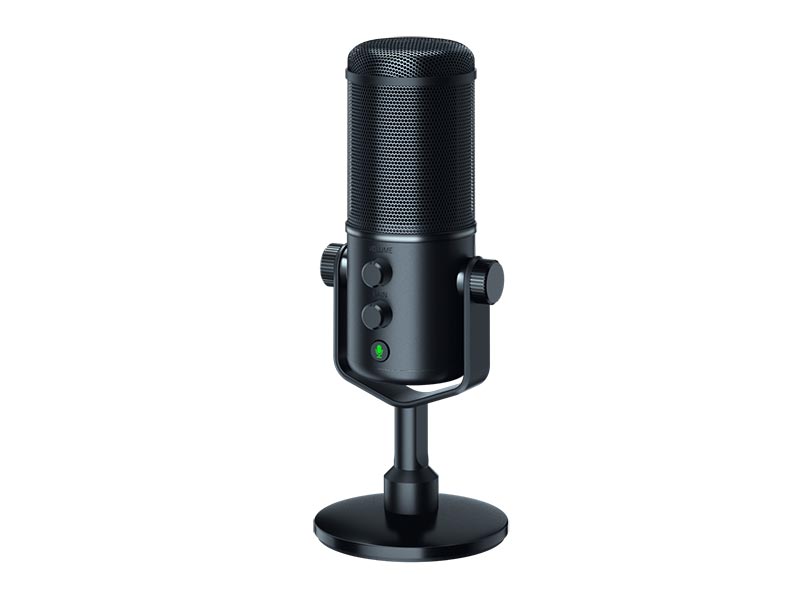 Razer Seiren Elite Features:
» Single Dynamic Capsule – For rich and warm vocal quality
» Inbuilt High-Pass Filter – For ultra-clean recording signals
» Digital/Analog Vocal Limiter – For zero distortion
» 16-bit/48kHz Resolution – To optimize your stream
» Zero Latency Monitoring – For zero audio lag
» Flat Frequency Response Monitoring – For accurately reproduced sound
Razer Seiren Elite Microphone Specifications:
» Sample Rate: min 44.1kHz / max 48kHz
» Bit Rate: 16bit
» Capsule: Single Dynamic Capsule
» Polar patterns: Cardioid
» Frequency response: 50Hz-20kHz
» Connectivity: USB only
» Max SPL: 120dB
Headphone amplifier
» Impedance: ? 16?
» Power output (RMS): 85mW (at 16 ?)
» Flat Frequency Response: Yes
» Zero-Latency Monitoring: Yes
The Razer Seiren Elite simplifies the audio set-up process by being a simple plug and play operation, not requiring external mixers, amplifiers or signal converters.
The Razer Seiren Elite costs $199.99 / €219.99 and will be available shortly.

Razer