Moog Music has released Drummer From Another Mother (DFAM), a semi-modular, analog drum synthesizer based on their "Mother" platform.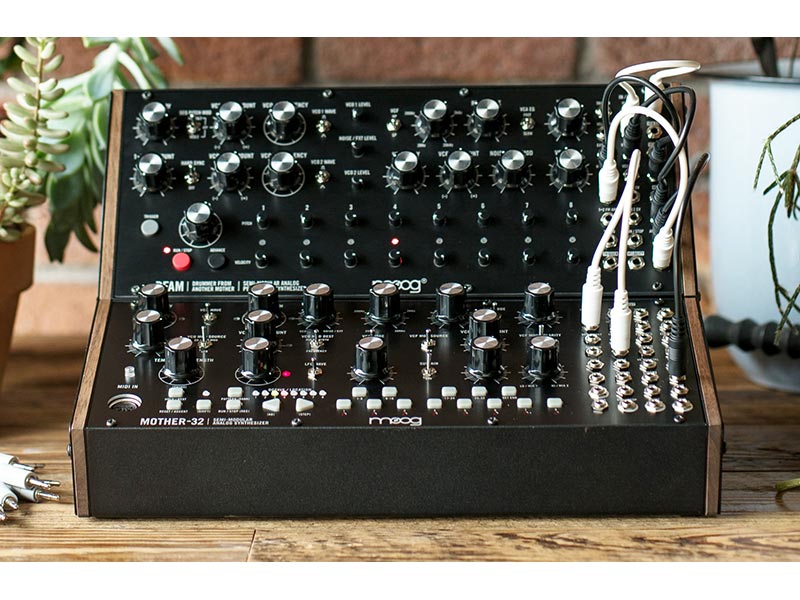 Moog claims DFAMs fully analog circuitry behaves much like a living organism, reacting in different ways to input from different individuals. DFAM is the first addition to the "Mother" ecosystem of electronic instruments (Mother 32) and each DFAM includes a package of patch cables, inviting interconnectivity via the synthesizer's 24-point modular patchbay. Create new sounds or bizarre behaviors, synchronize an unlimited number of DFAM and Mother-32 synthesizers together, or fully integrate this analog instrument into a modular Eurorack production environment.



Activated by an easy-to-use analog sequencer, DFAM's sound begins with a white noise generator and two wide-range analog oscillators – transitioning between rhythmic pulsations, resounding bass and resonant bells in an instant. DFAM's voice is then shaped by a classic Moog Ladder filter with two selectable modes: Low Pass mode imparts impact and dimension to each sound it touches, while High Pass mode opens the door to naturally expressive strikes, spikes and clangorous accentuations.
Moog Music's DFAM costs $679 and is available now.