Stealth Sonics, a company out of Singapore, has announced several universal and custom in-ear monitor systems that claim to take a scientific approach to earphone design with advancements in acoustic and audiological technologies. Stealth Sonics will debut a series of three systems, each available in both universal-fit options and custom-molded versions that take advantage of second-bend impressions to conform precisely to the inner ear canal, for fidelity, minimal acoustic interference and excellent fit.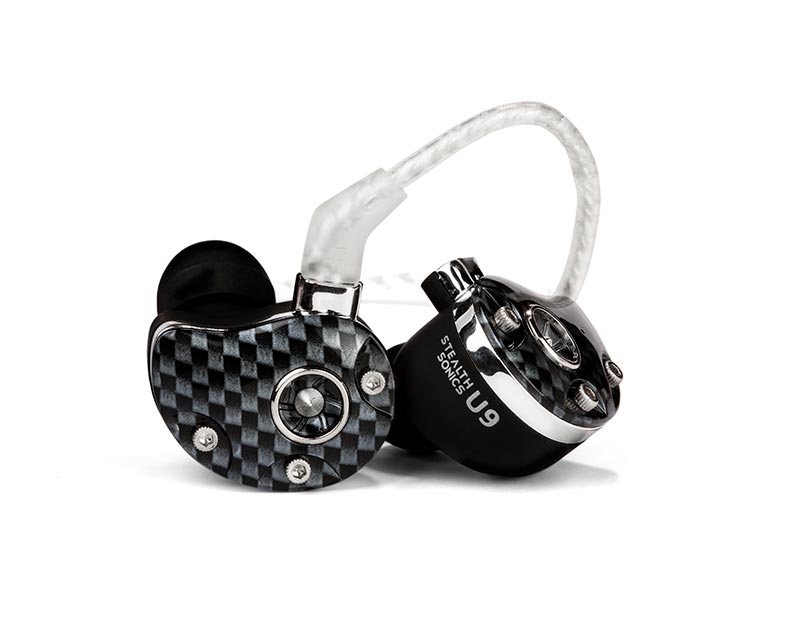 Stealth Sonics Models
» U2 / C2: A two-driver hybrid design for a warm, smooth, musical sound.
» U4 / C4: A four-driver, pure balanced armature (BA) design for punchy bass, silky midrange and crystal-clear highs.
» U9 / C9: Flagship nine-driver, hybrid high-performance design featuring a precision-calibrated, large-diameter dynamic driver together with Super-High drivers, for extreme detail, precision and clarity.
All universal-fit in-ear monitors come with the Khameleon Skinz, the first interchangeable screw-on faceplate accessory that incorporates Stealth Damping technology. Other available accessories include an array of eartips in various sizes and styles, and detachable silver-wire, copper-wire, lightning, USB-C and Bluetooth cables tailor the sonic experience to the user's lifestyle.
For personalization, you can choose from dozens of colors and accessories, and even feature your custom artwork to express your unique style or brand. All Custom IEMs feature either a dual or triple-bore sound aperture. Stealth Sonics finishes are highly-polished, seamless unibody designs. All Custom IEMs come with a 30-day refit policy.
No pricing has been announced.

Stealth Sonics