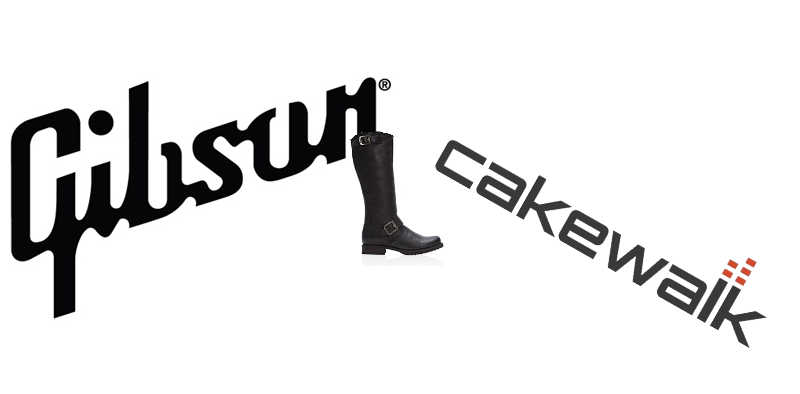 It was with much fanfare that Gibson acquired Cakewalk from Roland in 2013. So much so that they dedicated an entire FAQ claiming that "Cakewalk will be a vital part of the pro audio group."




Not only has Gibson killed Cakewalk, but also all the initiatives they touted when they made the purchase including:
» Cakewalk will transition to the name Cakewalk Development to underscore the emphasis on R&D and new product development, but a new brand, TASCAM Professional Software, will be created to support, promote, and publish Cakewalk's professional line of products. As TASCAM is the company that launched a revolution in recording, the pairing with Cakewalk is a natural.
» As a market and technology leader with many industry firsts, SONAR will be the flagship product of TASCAM Professional Software. The program will continue to innovate in exciting, unique, and even surprising ways.
» Cakewalk's consumer-oriented software Music Creator will expand into a family of extremely exciting consumer-oriented products.
» Gibson believes there are new areas where Cakewalk can apply their expertise, leading to exciting new products for current Cakewalk fans as well as those who are about to become Cakewalk fans.
» Cakewalk will retain its offices in Boston, its current staff, its management, and its highly popular web site. Gibson Brands wanted to acquire Cakewalk because of its people, not just the products they've created.
Source: FAQ Gibson Brands Announces Intention to Acquire Cakewalk Inc.
The only aspect of this that still may hold any assemblance of truth is the fact that some of Cakewalk's staff may be retained in order to fuel other company goals. However, even that may be looking at the glass half-full since the company has recently downsized by selling their fabled Memphis guitar factory and moving to a smaller venue in the city.
Gibson's Formal Announcement:
GIBSON BRANDS ANNOUNCEMENT REGARDING CAKEWALK, INC.

Gibson Brands announced today that it is ceasing active development and production of Cakewalk branded products. The decision was made to better align with the company's acquisition strategy that is heavily focused on growth in the global consumer electronics audio business under the Philips brand.

Cakewalk has been an industry leader in music software for over 25 years by fusing cutting-edge technology with creative approaches to tools that create, edit, mix, and publish music for professional and amateur musicians. Gibson Brands acquired Cakewalk in 2013.

Gibson Brands, a growing company in the music and sound industries, was founded in 1894 and is headquartered in Nashville, Tennessee. Gibson Brands is a global leader in musical instruments, consumer electronics, and professional audio, and is dedicated to bringing the finest experiences to consumers by offering exceptional products with world- recognized brands.
While Gibson is keeping Cakewalk's user base numbers private, it seems strange that the guitar company found zero value with the brand and its intellectual property to not try and make a public sale, especially if the company is hurting for revenue. That said, remember Opcode? Gibson acquired them in 1998 and shuttered the company, and its DAW, Vision, the following year.
So Why Did Gibson Abandon Cakewalk?
The real answer is Gibson bet big on moving Cakewalk to a subscription model and lost. Subscription models can work wonders (think Adobe) to bring in a steady income stream and thwart piracy. However, when they don't generate numbers, it's only a matter of time before they sink under their overhead.
So what should Gibson do with Sonor and the other Cakewalk products?
It's hard to believe that a Chinese concern wouldn't be interested in a brand name marquee, but if they can't sell it, then make it open source.
This would create an interesting free DAW proposition in the marketplace and could spur development in areas that major players feel is too risky.

Cakewalk