Stefan Stenzel, co-founder and Chief Technology Officer of Waldorf Music, and Pea Hicks, self-styled custodian of all things OPTIGAN for the last 20-plus years, have debuted their pet project, iOptigan. This an iOS app is an emulation of the OPTIGAN, an early-Seventies-vintage chord organ noted for its unique system of sound reproduction using optical discs.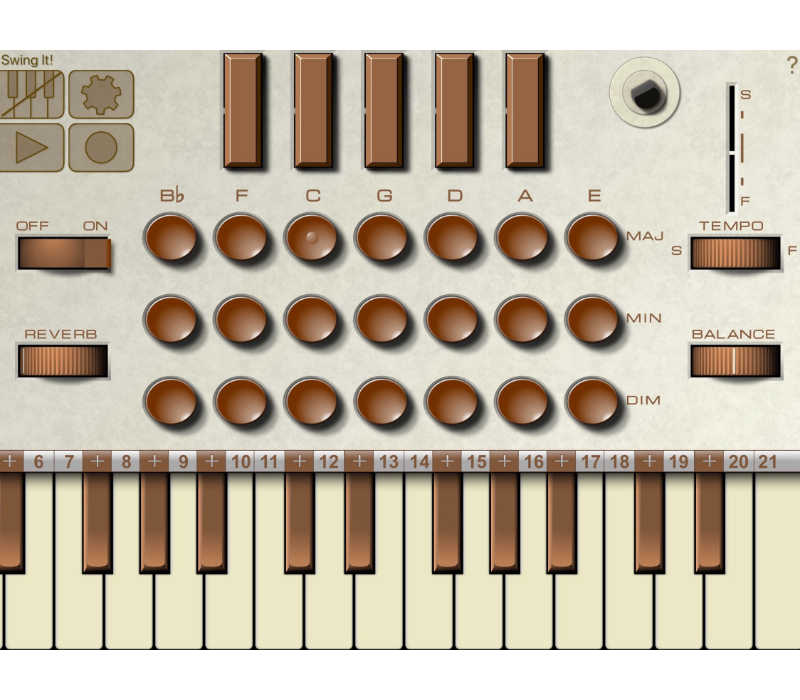 The OPTIGAN — or OPTIcal orGAN — was a kind of chord organ, and was set up like most home organs of the time with a small keyboard and buttons on the left for playing various chords, accompaniments and rhythms. What set the OPTIGAN apart was that its sounds were read off LP-sized celluloid discs containing the graphic waveforms of real instruments at a time when organs still produced sounds electrically or electronically with tubes or transistors. Therefore, like the Mellotron and Chamberlin before it, the OPTIGAN really represented an early form of sampling technology.



The sound loops on each of those discs represented actual studio recordings of musical combos playing chord patterns in different styles that could be triggered by the instrument's chord buttons and keys. Each disc contained a specific style of music, such as bossa nova or big band, which the user could control. Changing discs was as simple as putting a new record on a turntable. However, the lo-fi, scratchy sound quality of the OPTIGAN and the inherent unreliability of the hardware itself left a lot to be desired. By the late-Seventies, the digital writing was on the wall with the severe limitations of optical sound reproduction rendering the OPTIGAN mute.
Fast-forward to today, then, and those cheesy sounds of the OPTIGAN are available for all to experience and play in iOptigan, 45 years after the original OPTIGAN first saw the light of day.
iOptigan costs $4.99 and is available now from Apple's App Store.

iOptigan