Roli, the famed MPE hardware developer and keyboard innovator has announced two upgrades, the Lightpad Block M and version 3.0 of their Noise app.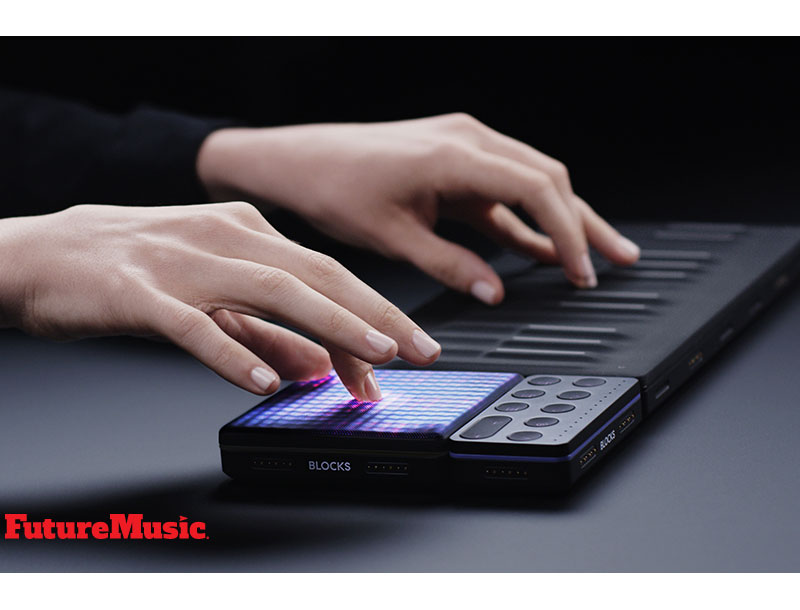 The Lightpad Block M is version 2.0 of the Lightpad Block, a surface for sonic control, that launched just under a year ago. Music-makers can recreate the sounds of drums, cellos, flutes, synths, and hundreds of other instruments just by touching the Lightpad Block, which is both a palm-sized music-making device in its own right and a piece of the expandable Blocks system. Roli claims the Lightpad M creates an even more sensitive and precise playing experience that is on par with Roli's premium instruments like the Seaboard Rise.
The Lightpad M now features Microkeywaves, basically a redesigned textured surface, instead of the bluejeans-like feel of the original. Inspired by the wave-like undulation of keywaves on the surface of Roli's Seaboard instruments, the microkeywaves of the Lightpad M provide additional tactile feedback on an already sensitive surface. They mark a major revision from the flat surface of the original Lightpad Block. The thicker and more pillowy silicone surface contains 225 microkeywaves, which Roli feels "enhances the pressure-responsive control of sound that defines the Lightpad Block." The Lightpad M's illuminated surface is 50% brighter than the original Lightpad Block, featuring a higher contrast display and much richer color definition.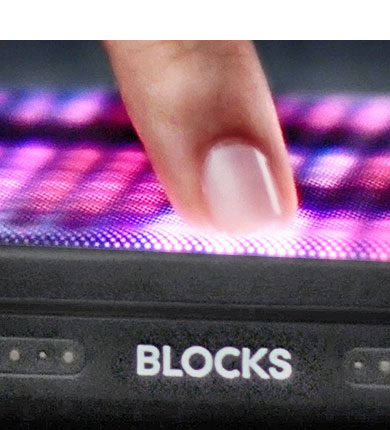 Noise and the software ecosystem supporting Blocks have also taken a major step forward. The Lightpad M, the Seaboard Block, and the original Lightpad Block now come with mobile and desktop tools including Noise 3.0, Acoustic Instruments Soundpacks, and "Lite versions" of Ableton, Strobe 2 and Tracktion: The newest version of Roli's free Noise app introduces major improvements to clip launching, clip editing, and user-interface navigation as well as new acoustic sounds. Together with the recent introduction of Seaboard View and Mixer Mode, the updates make Noise 3.0 a great choice for making music on the go.
Acoustic Instrumental soundpacks are included with Noise 3.0, a $9.99 value. Realistic cello, violin, clarinet, saxophone, and other acoustic instrumental sounds are now available to explore in Noise. Treble Quartet and Bass Quartet are two new soundpacks from Audio Modeling that are powered by the SWAM engine. The Bass Quartet soundpack is bundled with the Lightpad M. Treble Quartet is bundled with the Seaboard Block.



Roland Lamb, founder and CEO of Roli, as well as the inventor of the Blocks ecosystem has certainly been busy. The amount of updates and refinements to the Roli Blocks system has completely derailed our ability to perform a long-term test on the provocative music-making paradigm. Every time we're about to publish our review, the concern addresses a pain point, fixes an existing issue, adds a feature we determined was a must-have and releases exciting new hardware. "With the release of the Lightpad Block M and Noise 3.0," sates Lamb, "we are even more firmly establishing Blocks as the most powerful way to create music on the go. You can configure an endless number of production workflows and enjoy a range and depth of expression that was hard to imagine just a few years ago."

Roli's Lightpad M is now available for $199.95 / £189.95 / €219.95 on ROLI.com.

Roli