Mackie has announced version 2.0 of their MR Series powered studio monitors. Designed for home studios, video editors and multimedia, the MR Series is available in the 5-inch MR524, 6.5-inch MR624, and the 8-inch MR824 plus the 10-inch MRS10 companion powered subwoofer. The MR Series features the logarithmic waveguide, which provides a wide listening sweet spot and enhanced stereo imaging for better fidelity and consistent sound over a wide listening area. Utilizing extensive tuning by Mackie acoustic engineers, precision transducers, and performance amplifiers, MR Series monitors claim to deliver an honest, accurate representation of the mix, so users can count on their projects to always sound the way they intended.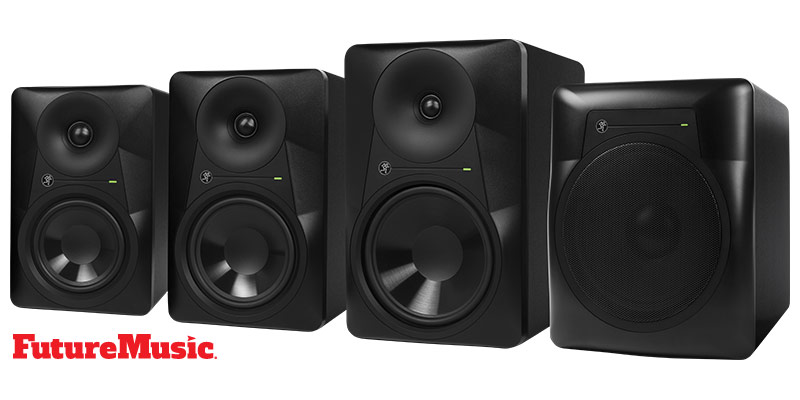 Equipped with versatile Acoustic Space Control and HF filters, MR monitors can be easily optimized for your environment to ensure a flat response. There are three different acoustic space settings that adjust for monitor placements close to walls, in corners, etc. Plus, the high-frequency EQ control allows for further adjustment to ensure an accurate response for your room. Included with each monitor is an acoustic isolation pad that decouples the monitor from the desk or stand for increased performance and accuracy.
The Mackie MR Series includes the 5-inch MR524 – $209.99; 6.5-inch MR624 – $279.99; 8-inch MR824 – $349.99, and the 10-inch MRS10 – $559.99, and are available now.