sE Electronics has premiered the sE8 small-diaphragm condenser microphone, featuring a sE handcrafted gold-sputtered capsule with a new backplate design. sE does a fancy touchdown dance by boasting: "It's one of the quietest small-capsule mics on the planet. With the highest dynamic range and SPL handling in its class, along with attenuation pads and low-cut filters for superb flexibility, the sE8 is ready for any sounds you're making, whether in the studio environment or demanding on-stage applications." The sE8 is equipped with two low-cut (80 Hz and 160 Hz) filters, two attenuation (-10 dB or -20 dB) pads, and gold-plated XLR connector.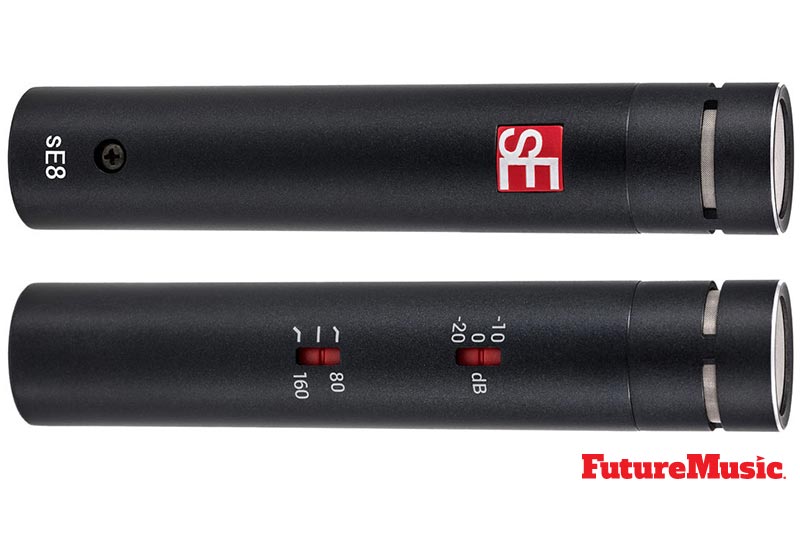 sE8 small-diaphragm condenser microphone features:
» Gold-sputtered diaphragms ensure maximum reliability
» Handcrafted and individually tuned in our very own factory
» Precise electrode design optimized for linearity and natural sonics
» Thin 3 micron gold-sputtered diaphragm
» Newly-developed backplate design claims to provide smooth, natural sound & truly consistent off-axis response
» Transformerless design claims to provide low noise without the use of integrated circuits & transparency and clarity
» Class-A circuitry
» The -10 dB and -20 dB pad switches provide extended dynamic range, enabling a wide range of applications and close-mic techniques for brass instruments, snare drums, and more.
» Selectable low-cut filters, 80Hz or 160Hz, reportedly eliminate low-frequency rumble or footfall noise, as well as help compensate for excessive bass (proximity effect) with close-mic techniques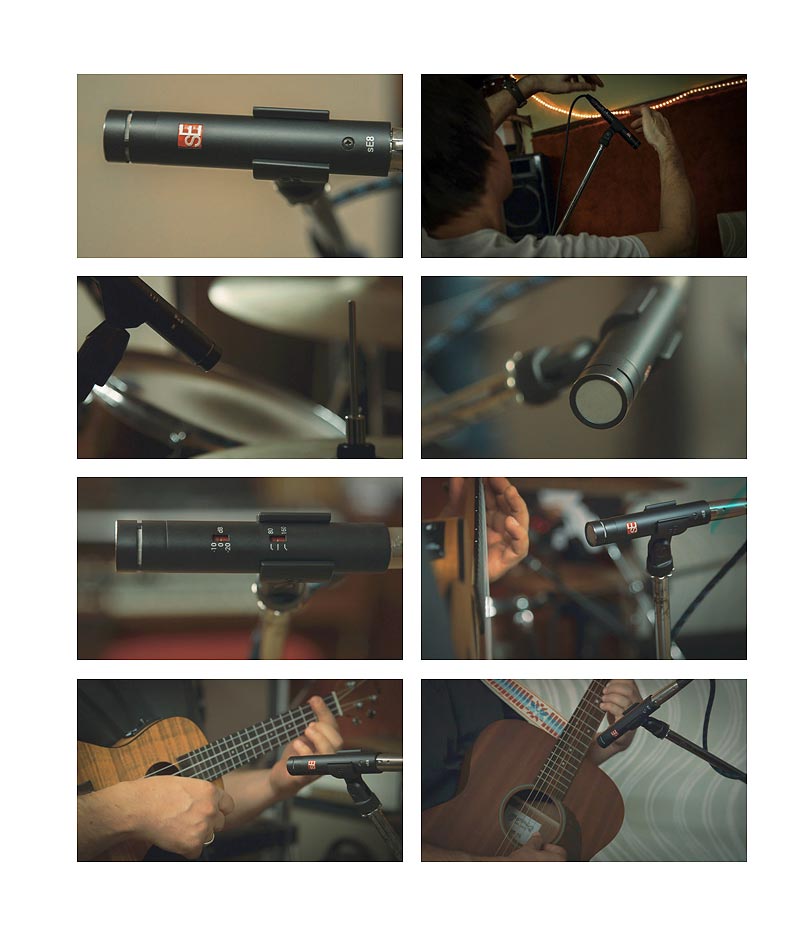 The sE8 ships with a newly designed mic clip, mic stand thread adapter and protective wind screen. It is also available as a matched stereo pair complete with a precision-machined stereo mounting bar, two mic clips, two wind screens and flight case. Also unique to the sE8 is its diamond-cut capsule edge around the capsule, while its XLR connector is gold-plated.
The sE Electronics' sE8 will street for $299 and $599 for a matched pair in a James Bond villian silver case.