Future Retro has released Transient, their first Eurorack drum module. Future Retro claims the Transient takes a different approach to generating drum sounds.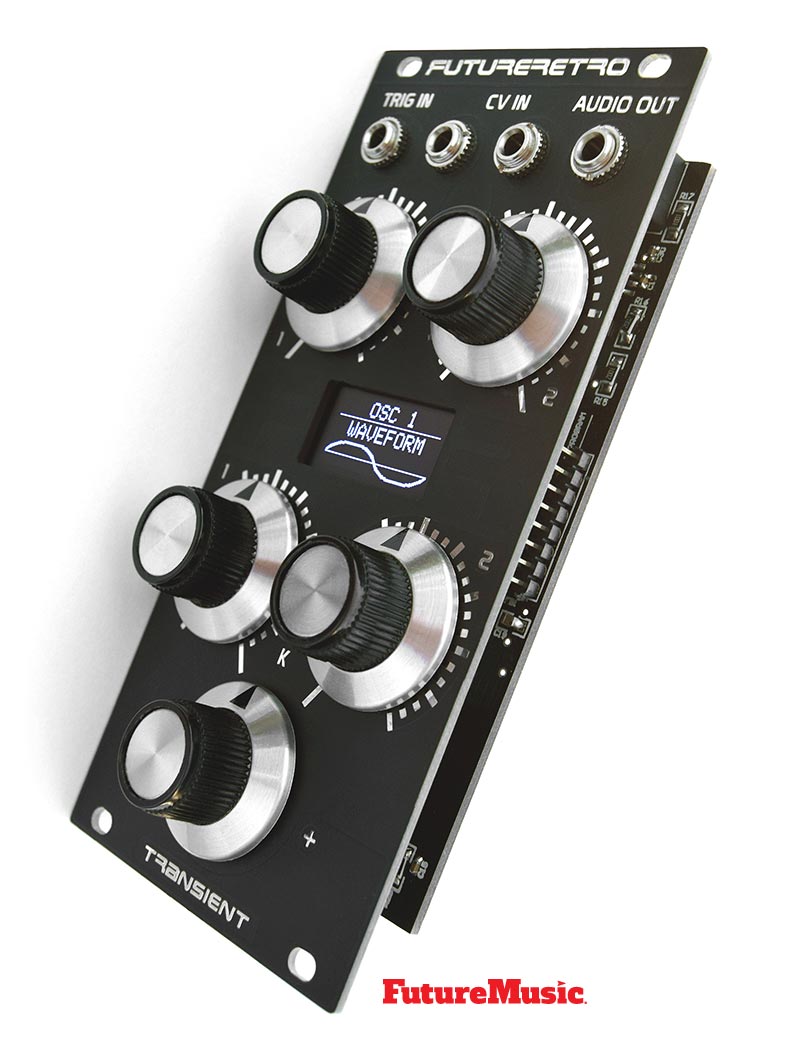 The Transient contains more than 400 samples, including sounds from classic drum machines, as well as some modern percussion sounds from developed by Future Retro. The voice architecture in the Transient allows the samples to really come to life, and sound natural with variations, and response to dynamics and other control voltages.



Although designed to recreate single drum instrument voices, the Transient can sound as though entire beats or loops are being generated. More than just a sample playback module, the Transient also some sort of drum voice synthesizer, including two sample voices, loads of AM/Ring/Sample/CV modulation possibilities, voice crossfader, mixers, dynamics and multimode filter sections, and digital effects. The Transient comes loaded with more than 250 Preset instruments, and provides 40 memory locations to store custom patches.



Future Retro' Transient costs $199 and is available now.

Future Retro