Softube's Console 1 Mk II, the second incarnation of its hardware/software mixing system, is now available. Originally released in 2014, Softube's Console 1 is a dedicated hardware controller that integrates with large console emulations and Universal Audio plug-ins. Included is the Solid State Logic SL 4000 E console, but if you want additional plug-ins, they need to be purchased a la carte and they add up fast.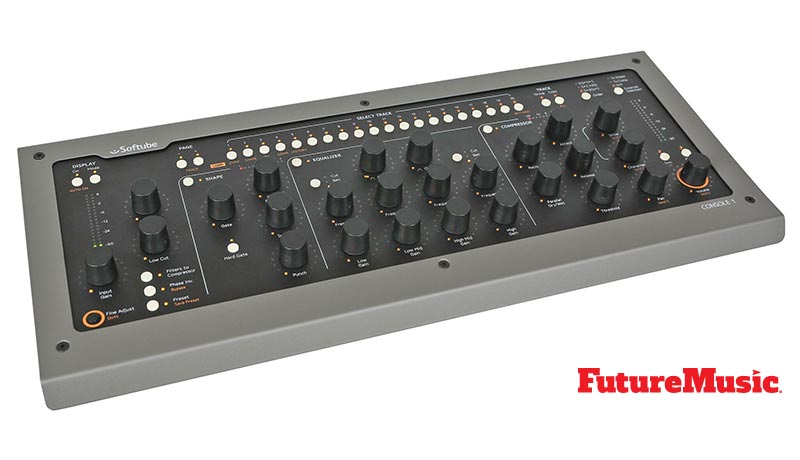 The Console 1 hardware gives you hands-on control of EQ, compressor, gate, volume and pan on all your tracks. No MIDI mapping is needed—the hardware is tightly integrated with the Console 1 software, straight out of the box and works with most of the leading digital audio workstations. However, the Presonus Studio One and Cakewalk's SONAR feature enhanced integration, allowing you to utilize the Console 1 hardware to control certain DAW functions such as track selection, volume, send levels, pan and solo/mute.



Universal Audio currently offers 60 plug-ins for the system, all pre-mapped and easily selectable. Needless to say, the hardware itself has the same build quality as the original, with some minor layout changes such as more visible LED markers. The good news for anyone interested is that Softube reduced the retail price from $849 to $499. The bad news is they still only package the Solid State Logic SL 4000 E console emulation into the price.
Softube's Console 1 Mk II is available now for $499.

Softube