Reactable has released Steps, a new iOS sequencer that claims to allow you to control any MIDI compatible app. Steps is a MIDI sequencer for creating complex rhythmic patterns in a surprising new way. Forget piano rolls and experiment with Steps' dials paradigm. With Steps, you can control any MIDI compatible app, send MIDI over a network to your laptop or any other compatible device, and even synchronize external hardware analog synths such as Korg Volcas or Pocket Operators via an audio cable.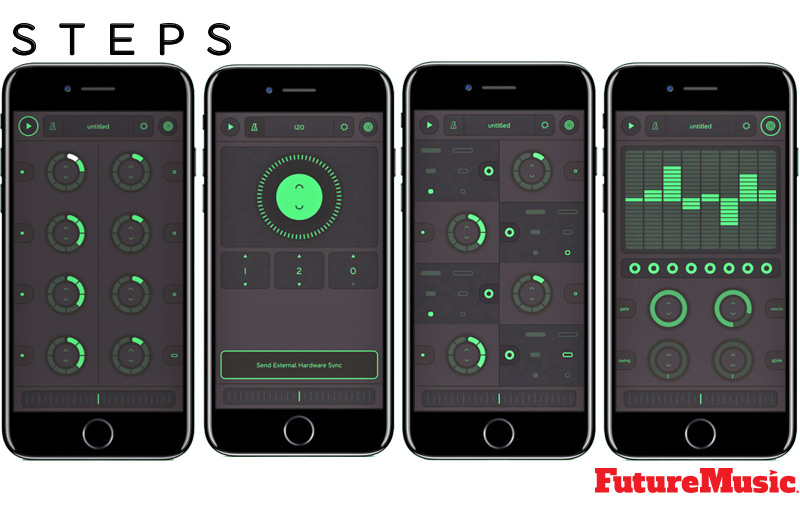 Reactable Steps Features:
» Plug and play MIDI-out system automatically sends to all available MIDI input ports and our own virtual port.
» Connect your iDevice with an external MIDI interface and control MIDI hardware.
» Synchronize external hardware synths such as Korg Volca or Pocket operators via the audio output.
» A carefully designed user interface that allows you to quickly switch between performance to editing mode.
» Play together with Ableton Link and sync multiple apps and devices over WiFi.
» Global Swing function (50% – 75%) | applied automatically to eight and sixteenth notes.
» Save and recall sequences, seamlessly during playback.
» Global bpm control ranging from 20 to 999 BPM.
» Global Gate level allows global control of note duration.
» Global MIDI velocity control.
» Global Glide function applies pitch bend to small distances between adjacent steps (if the synth being controlled supports pitch bend).
» Global transpose ribbon allows for easy transposition of the entire pattern.
» Step pitch preview function (available while transport is stopped).
Steps is Ableton Link compatible, so you can start syncing multiple apps and devices over WiFi straight ahead.
Reactable's Steps costs $0.99 and is available now via the Apple App Store.

Reactable