Erica Synths as debuted their Erica Pico System I, a small modular synthesizer targeted at beginners who want to gently wade into the warm waters of modular synthesis.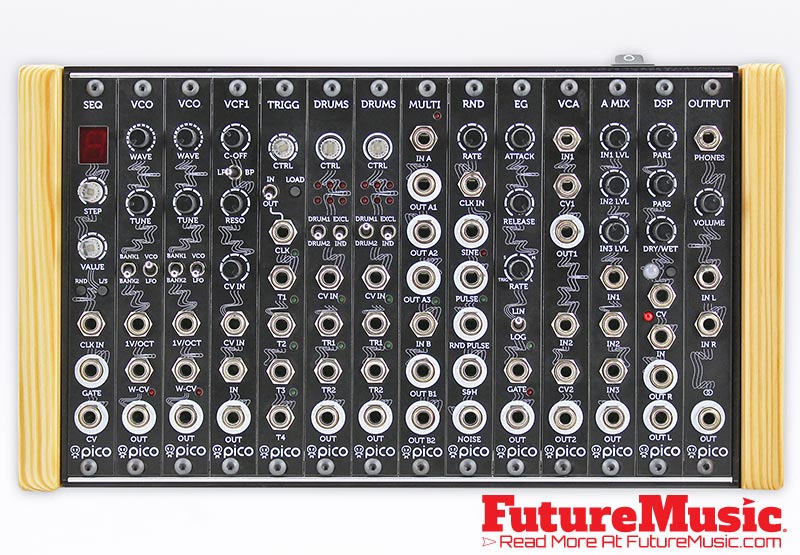 Erica Synths Erica Pico System 1 Features:
» SEQ – 16 step sequencer with 16 pattern memory
» 2xVCO – 32 custom waves in 2 banks, great 1V/oct tracking and LFO mode
» VCF1 – Polivoks-inspired LP/BP VCF, ideal for acidish basslines
» TRIGG – 4 trigger pattern generator that also serves as a master clock for the system. Web-based pattern designer app allows user to upload own patterns
» 2xDRUMS – 64 sample player with 3 adjustable parameters and CV control over them. Web-based app and Pico Programmer (included) allows user to upload his own sound samples
» MULTI – buffered audio/CV/clock signal splitter
» EG – lin/log ASR envelope generator that works also as LFO
» VCA – dual linear VCA
» RND – sine/pulse LFO and random events (random trigger, S&H and noise generator)
» DSP – stereo effects processor with 8 great sounding custom effects
» A MIX – 3 input audio mixer
» OUTPUT – stereo output module with headphone amplifier
The Erica Pico System I includes: Pico case, External, universal PSU module, Horizontal wooden side panels, Pico Drum Programmer, Wrench key, 20 patch cables and manual.
Erica Synths Erica Pico System 1 Technical Specifications:
» Dimensions (WxDxH) – 240mmx140mmx80mm
» Power supply – universal 110-240VAC – 9VDC adapter
» Power consumption 450mA
» Weight: 1.35 kg (excluding PSU) – 1.85 kg with PSU and patch cables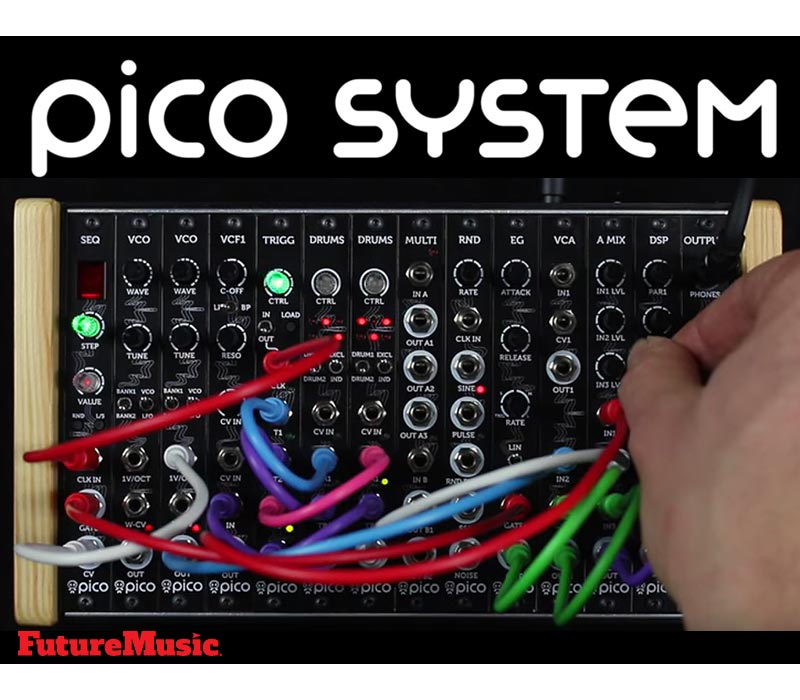 Erica Synths' Erica Pico System I costs €1000 and is available now.

Erica Synths