Tracktion Corporation has released the DAW Essentials Collection, a suite of 16 effects plug-ins compatible with all professional level digital audio workstation applications. As products of advanced algorithms and coding techniques, the Essential Collection plug-ins allow manipulation of the most expressive parameters for each effect.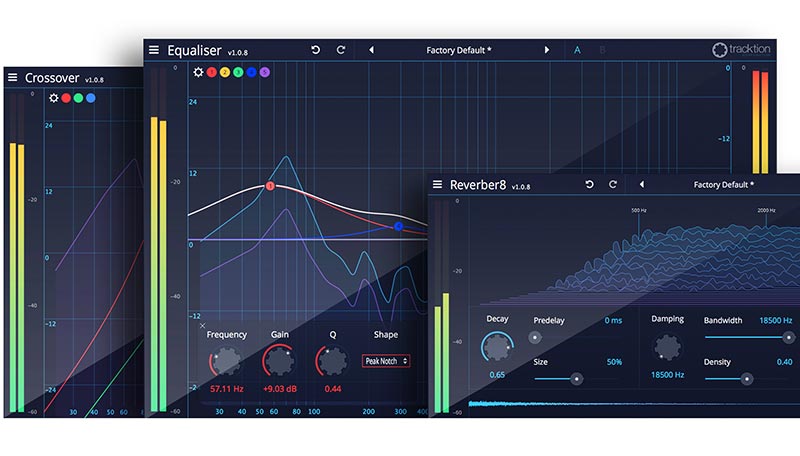 One of the most compelling aspects of the Essential Collection is its portability. While some top DAW's offer plugins of similar quality, they are captive to those applications. The Essential Collection can move from one DAW to another allowing the complete sound of a recording to move as well.
Tracktion Essentials Collection costs $99 and is available now.
Tracktion