Roli has premiered Blocks, a modular and scalable music production ecosystem, consisting of snap-together hardware controllers and the Noise music creation app. The announcement, which is somewhat of a departure for the forward-thinking UK concern, arrives just in time for the holidays and targets the consumer market with an extremely accessible music production environment.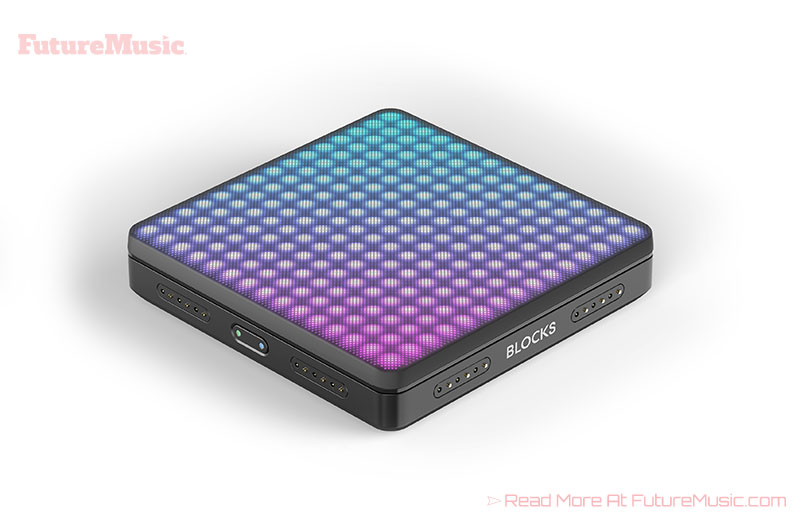 FutureMusic's Editor, Dan Brotman, got an exclusive demo of Blocks a week ago and came away impressed at how Roli leveraged their 5-Dimensions-Of-Expression for a consumer product. (See our Roli Seaboard Rise review for more information on Roli's 5 Dimensions Of Expression. —Ed.) "This is one of the best examples of a company transferring their core intellectual property from a professional application to the consumer market," Brotman declared. At the center of the Blocks' environment is the Lightpad Block, a 3.7″ x 3.7″ square with a squishy, inviting surface. LED lights glow underneath the surface providing visual information about the sounds and attributes of each of the 5 x 5 squares inside the device. Like the Seaboard Rise, the silicon surface is tactile, addictive and begs to be played and prodded. According to Roli, it took considerable effort to perfect the surface to allow the LED's to shine through, while maintaining the immersive texture that Roli is now known for and also providing the 5-Dimensions-Of-Expression for sound shaping possibilities. The Lightpad Block can shape the sounds provided by the Noise companion app by pressing down, swiping, gliding, twirling and other fun finger gestures.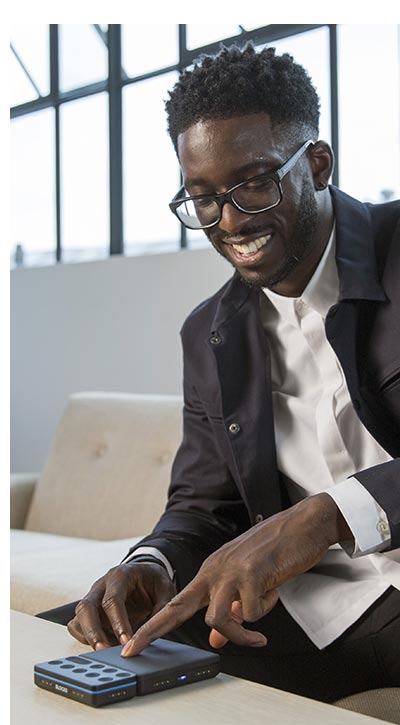 Two other "Blocks" were also introduced, the Live Block and the Loop Block. Half the size of the Lightpad Block, these two are simply "short cut" modules, featuring nine buttons each, to quickly access the features you use most, instead of having to interact with the app. At the touch of a button, you can record your beats, play them back, switch scales, play chords and arpeggios, and more. The Live Block is for performance. The buttons let you switch scales and octaves, trigger chords and arpeggios, and sustain notes in real time.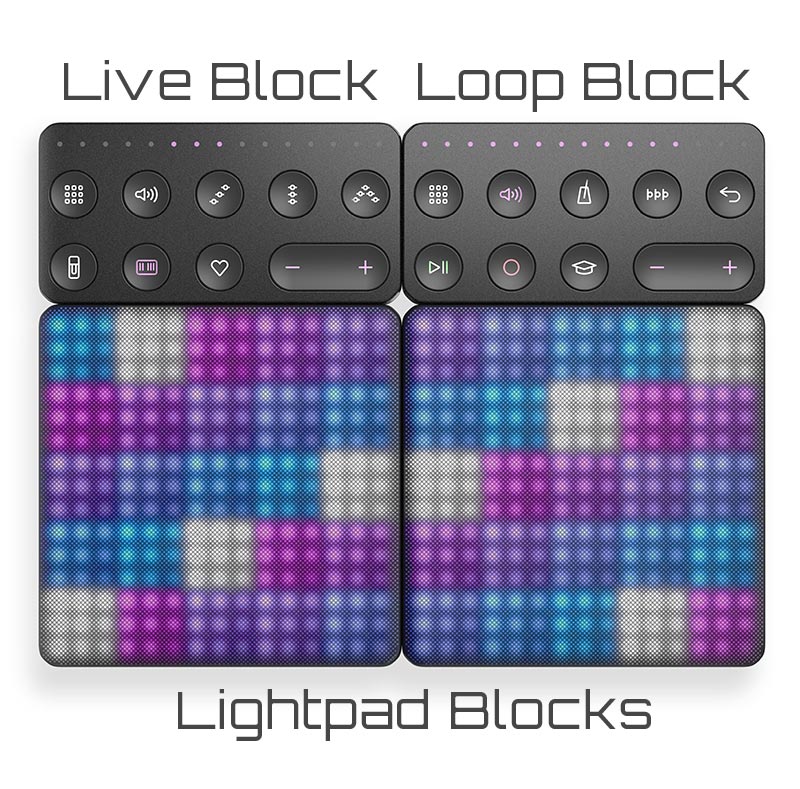 Live Block Features:
» Mode – Toggle between favorite sounds, loops, and tracks
» Volume – Adjust volume
» Scale – Select a scale, choose from 19 scales
» Chord – Select a chord, trigger that chord when you press a note
» Arp – Select an arpeggio, trigger that arpeggio when you press a note
» Sustain – Sustain a note
» Octave – Switch octaves, go up or down 3 octaves
» Love – Bookmark your favorite sounds
» Add / Minus – Toggle to add or subtract data
Loop Block Features:
» Mode – Toggle between favorite sounds, loops, and tracks
» Volume – Adjust volume
» Click – Set tempo like on a metronome
» Snap – Quantize a recorded loop so it runs in time with the beat
» Undo – Undo your last recording
» Play – Play recorded loops and pause them
» Record – Record a loop
» Learn – Activate demos that teach you how to interact with each sound
» Add / Minus – Toggle to add or subtract data
Roli's new Blocks have a unique feature, which allows them to "snap" together with magnetic connectors. Similar to the modular Palette controllers, this dynamic attribute provides the user with the ability to create their own custom configuration. Blocks utilize Bluetooth to communicate with the Noise app, allowing the user to employ several Lightpad Blocks at once! Roli has serviced Grimes, Steve Aoki, and RZA with pre-release Block systems, which resulted in positive feedback. "I'm always on the go, and Blocks is the most powerful mobile production tool I've ever used," reported Claire Boucher – aka Grimes.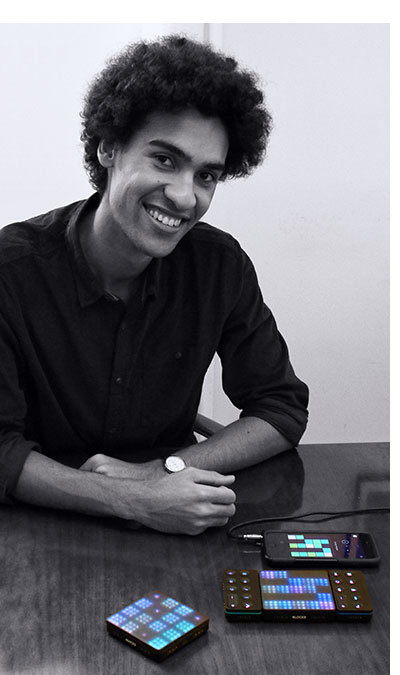 One of the things that Roli really nailed with the Lightpad Block is realtime visual feedback. Pressing on the Block's surface, the LED's below come alive depicting glides, in the form of awesome light-trails, pressure, velocity and more. Better yet, the visual indication also shows up on the GUI of the app with virtually no latency. Each sound and loop has its own criteria for how it responds to the 5 Dimensions Of Expression, so there's always something new to explore and discover.
The best news we heard is that this is only the beginning of the Blocks music creation system. Roli intends to debut new Blocks in the future, providing new features and ways to manipulate sound. At only $179 for the Lightpad and $79 each for the Live and Loop Blocks, Roli may have created 2016's best music stocking stuffer!

Roli's new Lightpad Block, Live Block, and Loop Block are exclusively available now at ROLI.com, Apple.com, and Apple Stores around the world. The Lightpad Block costs $179 / £169.95 and the Live Block and Loop Block will set you back $79 / £69.95 each.

Roli