Amazon is jumping into the crowded paid streaming music pool with Amazon Music Unlimited. Competing against existing services such as Spotify, Tidal and Apple Music. It will cost $7.99 per month for Amazon Prime members and $9.99 a month for non-Prime members, the same price charged by its competitors. To make Amazon's Echo Virtual Assistant more compelling, you can score the unlimited music service for just $3.99 per month on a single device.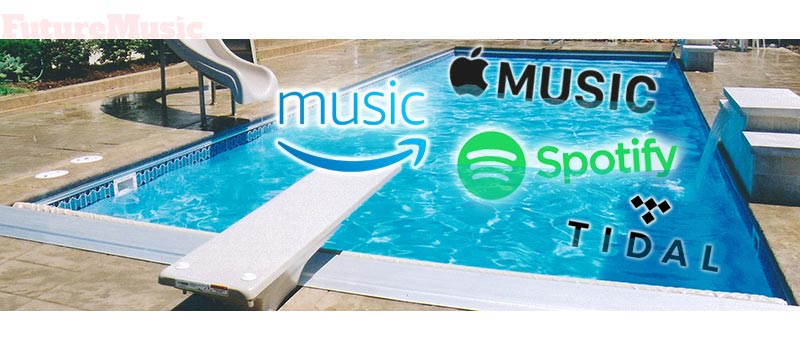 Amazon's Prime Music service, which features about two million songs and is included in the yearly Prime $99 membership, becomes the entry-level service, while the new Unlimited service claims to have a catalog of "tens of millions" of songs. "Think of this as two different levels: Prime is now the introductory service and Unlimited is the full service," stated Steve Boom, Amazon's Vice President of Digital Music. Amazon has been working on the launch of their streaming service for some time, and it's obvious they've put a lot of deep thought into their offer. As opposed to other services, Amazon is using their Unlimited service as the "gateway drug" for Prime membership, their Alexa hardware products and ultimately to sell more merchandise via their mammoth online store front. The launch comes just before the holiday buying season, when Wall Street analysists put a microscope on the concern more than any other time of the year. It also comes at a pivotal time for the music industry, as people continue to change their listening habits. According to Nielsen, the ratings company, digital purchasing of single tracks downloads were down 24% and digital albums were down 18% during the first six months of 2016, while users listening to streaming services were up 59%, compared with the same period a year ago.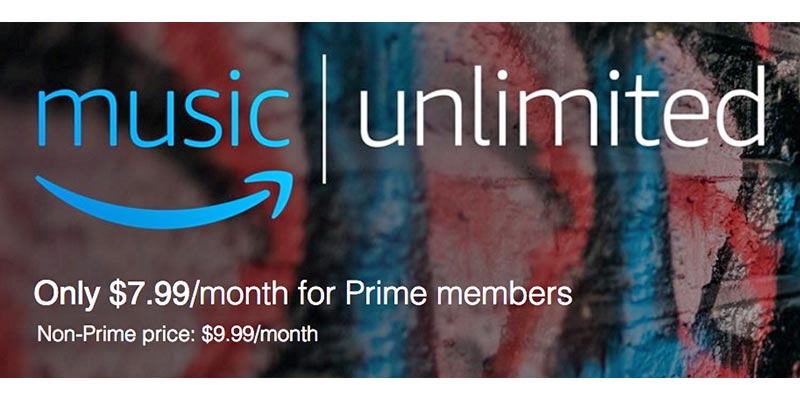 Amazon is looking to grab a big slice of the streaming pie by offering features that Tidal, Spotify and others simply can't, making their service much more dynamic. With the aforementioned Echo and other Alexa-enabled devices in a growing family of products, users can simply ask Alexa to play a certain song or a curated playlist, a genre of music from a particular decade, or even by just repeating the lyrics of a song. Unlimited even adds one more feature to make it stand out from the crowd, free two-day shipping and access to Amazon Video. "Before Amazon entered the ring, the streaming services were mostly defined by the user interface and speed of access, since they were all offering basically the same songs. The only real differentiator was artist exclusives. However, with Amazon providing several additional compelling services, Amazon will begin to vacuum the other services market share," according to Dan Brotman, FutureMusic's Editor-At-Large.
Amazon Music Unlimited will be available starting today in the United States and England, and Germany and Austria by the end of this year.

Amazon Music Unlimited