Devialet, a French concern, has just announced the Gold Phantom, a new wireless loudspeaker, which makes big claims to support its substantial price point. Devialet declares the Gold Phantom has 4500 Watts of power to fuel up to 108db of output with only .0005% of total harmonic distortion.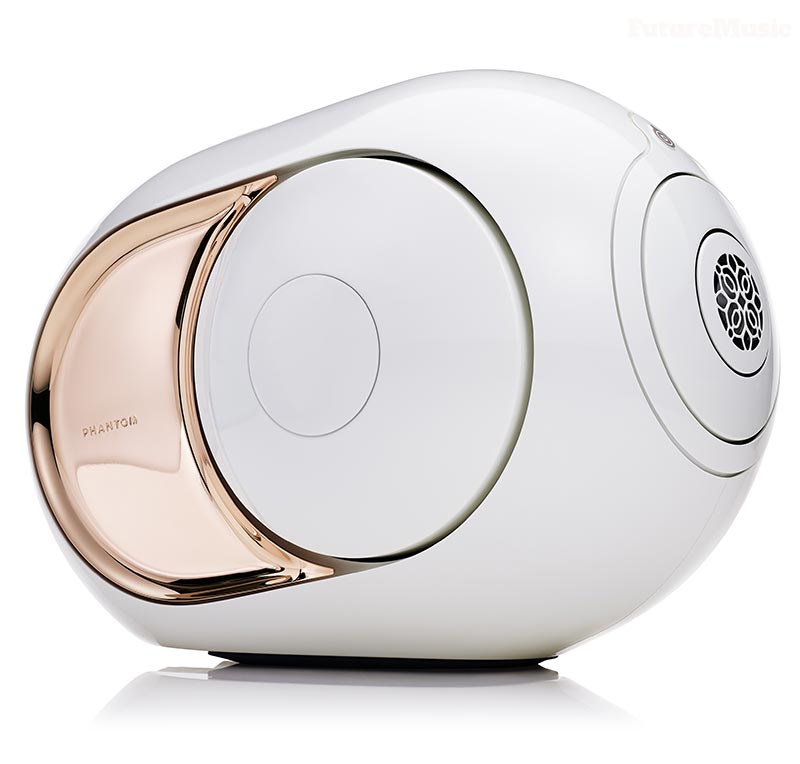 Devialet also claims the Gold Phantom punches out "the deepest basses ever reproduced (14Hz) and the unmatched precision of a new titanium tweeter, up to 27kHz," both driven by their proprietary Analog Digital Hybrid amplification technology. Since you're going to have to pony up three large for the privilege of owning a loudspeaker that stretches beyond the scope of human hearing, they may as well give you something to look at, namely a 22 karat Rose Gold exterior splash.
With the debut of the Gold Phantom, it now becomes the flagship of Devialet's Phantom audio products, surpassing the original Phantom (750 Watts, $1,990) and Silver Phantom (3.000 Watts, $2.390).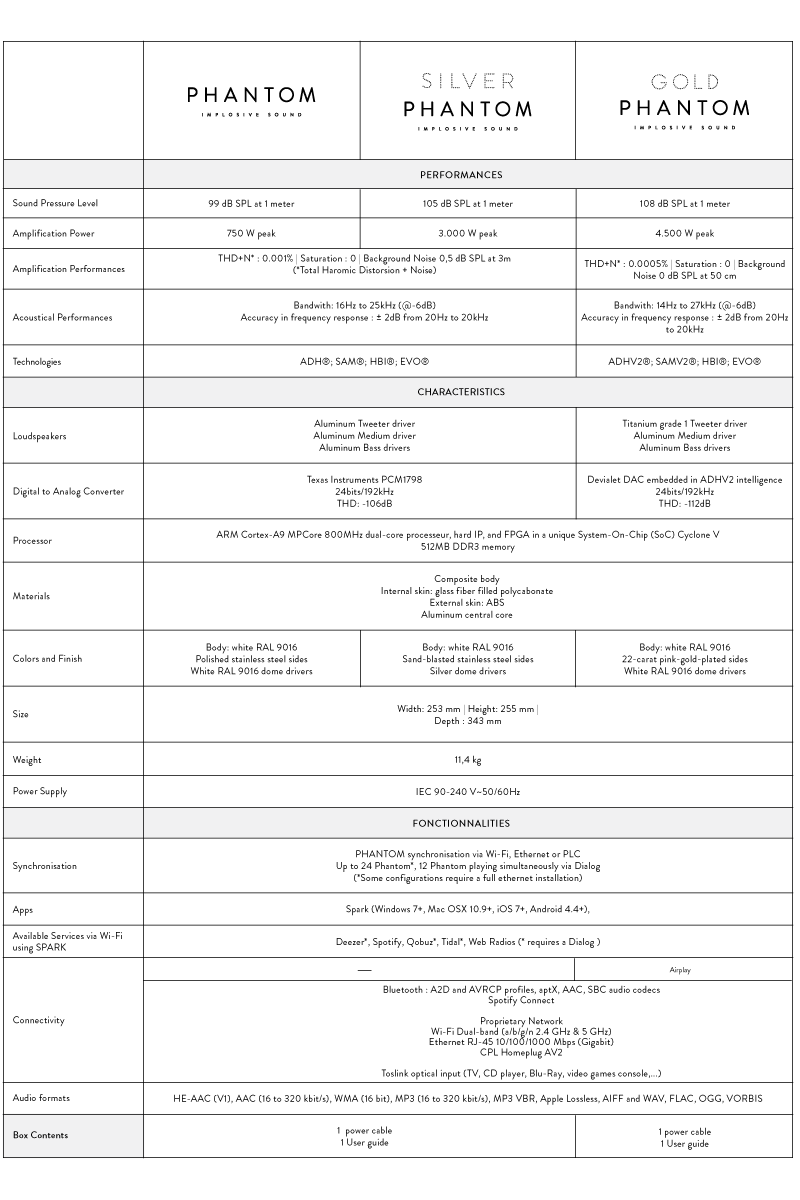 Devialet's Gold Phantom costs $2,990, and will be available mid-July.

Devialet