Blue Microphones has released the Bottle Mic Locker, bringing together its flagship Bottle microphone with a variable-sensitivity power supply and four interchangeable capsules, all housed in a custom, SKB hard shell case.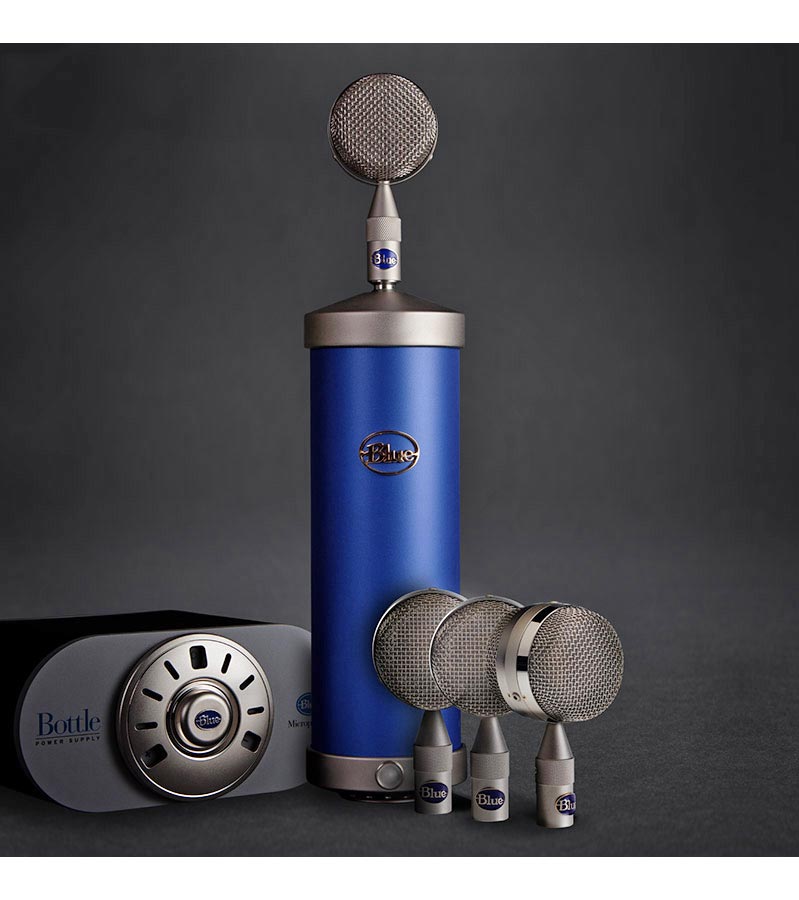 The Bottle is a fully discrete Class A tube circuit powered by a hand-selected EF86 pentode vacuum tube in triode mode. It includes a hand-wound transformer made of silver wire around nickel plates, and no pad or low-cut filter switches in the microphone circuit.



The capsules, or what Blue cleverly calls Bottle Caps, include the B0, said to provide a silky, extended presence to nail that big vocal sound; the B6, which has a warm, larger than life sound signature for a modern presence; the B7, intended to capture detailed mids with airy presence for classic vocal applications; and the B8, a more detailed capsule for all-around versatility.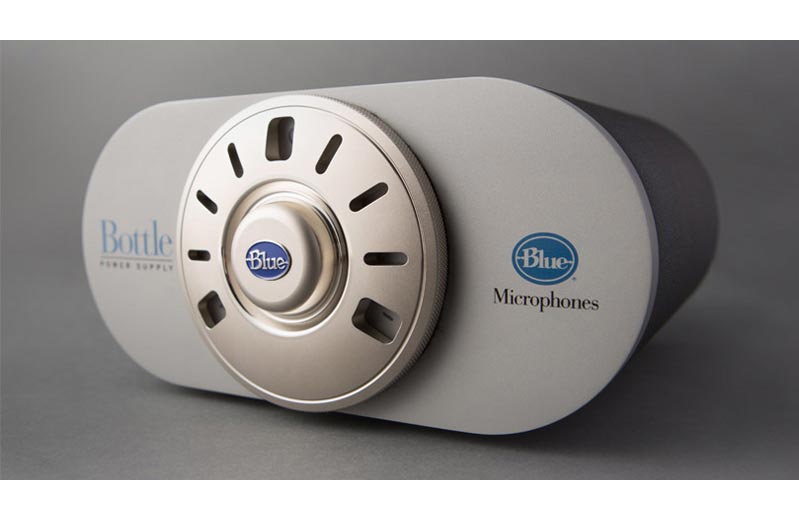 Bottle Mic Locker Technical Specifications:
» Transducer Type: Vacuum Tube Condenser
» Polar Patterns: Various (Capsule-dependent)
» Frequency Response: 20Hz – 20kHz
» Sensitivity: 20.0 mV/Pa at 1kHz (1Pa = 94dB SPL) w/B6 Capsule
» Output Impedance: 200?
» Rated Load Impedance: Not less than 1kΩ
» Maximum SPL: 134 dB SPL (2.5kΩ, 0.5% THD) w/B6 Capsule
» S/N Ratio: 56.5 dB-A (IEC 651) w/B6 Capsule
» Noise Level: 7.5 dB-A (IEC 651) w/B6 Capsule
» Dynamic Range: 126.5dB (@2.5kΩ) w/B6 Capsule
» Power Requirement: Bottle Power Supple Unit 115/230 VAC, 50/60 Hz
» Weight: 1700g
» Dimensions: 390mm x 90mm
» Compatible with all 9 Bottle Caps from the Blue Bottle Cap Series
All of Blue's Bottle Caps are hot-swappable – allowing an engineer to have "a mic locker full of tube mics at your fingertips." Simply hot swap between capsules to find the sound that brings out the magic in any vocal performance. The Bottle Mic Locker ships with the Power Stream power supply, which offers a nine-step sensitivity knob that lets you set the right polarization voltage to achieve your desired sound.
Blue Microphones Bottle Mic Locker costs $5999.99 and is available now.
Blue