Apogee Electronics has released the third-generation of their ONE audio interface for the Apple platform. ONE for Mac is a 2 IN x 2 OUT USB Audio Interface/Microphone that aims to be an all-in-one solution for writing, recording and mixing music on your Apple computer. ONE for Mac features the same sound quality and essential functionality as the Apogee ONE for iPad & Mac. Now streamlined for Mac-only use, (it does not include iOS cable, power supply or battery operation) with an optional iOS connectivity kit sold separately.
Apogee ONE is a music creation Swiss Army knife. Connect a microphone, guitar or use ONE's built-in omnidirectional microphone to capture your music on the fly. ONE even lets you record with a microphone (built-in or external) and guitar simultaneously. Using Apogee's solid AD/DA conversion and mic preamp technology, ONE produces music, podcast, and voice-over recordings while also delivering quality sound to your headphones for mixing or hi-fi listening. With an intuitive controller knob and compatibility with Mac OS X, ONE is easy for anyone to use and works great with GarageBand, Logic Pro X, Pro Tools, Ableton or any Core Audio compatible application.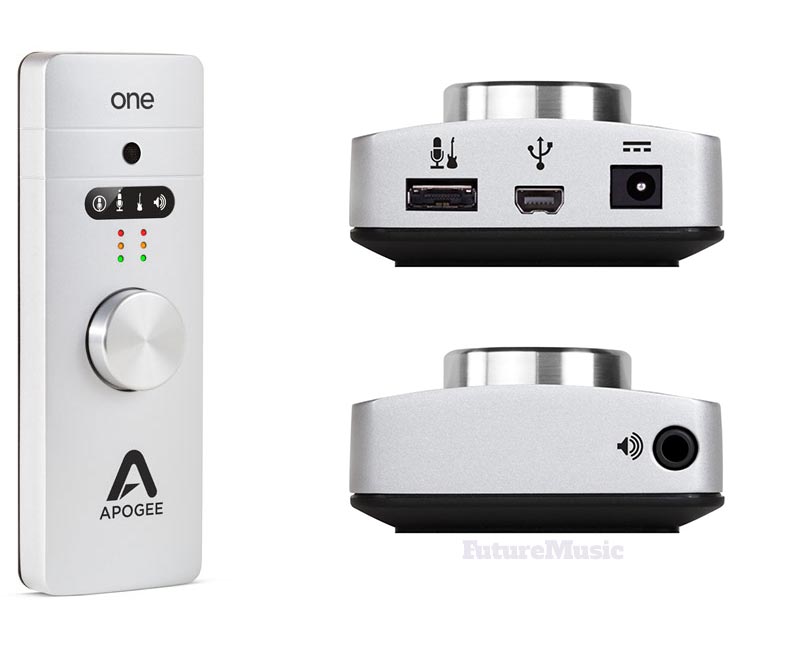 Apogee ONE mkIII Features:
» 2 IN x 2 OUT Audio interface with built-in microphone
» USB 2.0 connection for Mac with 24-bit/96kHz AD/DA conversion
» Works with iOS / iPhone and iPad connection kit sold separately
» Low latency and easy compatibility Mac OS X
» 2 Analog Inputs:
— Built-in omnidirectional condenser microphone
— XLR microphone and 1/4″ instrument connector on breakout cable
— 2 simultaneous inputs (instrument + built-in or external mic)
— Mic preamp with up to 62dB of gain
» 2 Analog Outputs:
— 1 1/8″ stereo output for headphones or powered speakers
» Direct monitoring, complete input/output control with Apogee's Maestro software
» Compatible with GarageBand, Logic Pro X or any Core Audio Application
» Die cast aluminum chassis
» Built in the U.S.A.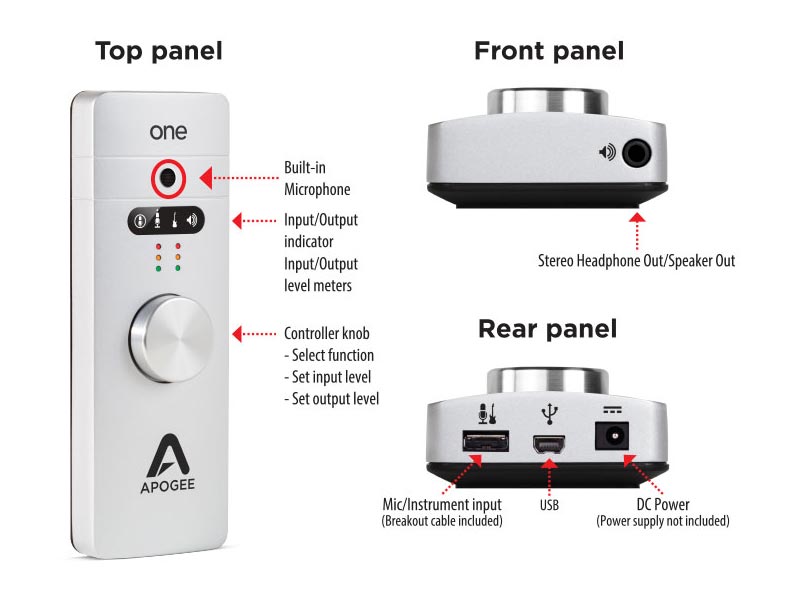 Apogee ONE for Mac users have access to special offers on their choice of any audio plugins from Waves. Simply purchase ONE for Mac from an authorized dealer and register to receive a discount code good for 25% off a single plugin or 35% off any Waves bundle plus an additional $100 voucher that can be used towards your next Waves plug-in purchase. These offers can even be applied to any special deals from Waves, giving you the ability to save up to thousands of dollars.
Apogee's ONE for Mac mkIII costs $249 and is available now.

Apogee