After carefully reviewing dozens of innovative products from the past year, FutureMusic is pleased to award the 2015 FutureMusic Product of the Year to the Roli Seaboard Rise. The Rise took the ingenious Seaboard Grand concept, and not only made it accessible to the masses, but also upgraded and enhanced every facet of the design.
While other manufacturer's of new instrument paradigms have struggled to gain adoption, due to requiring the musician to learn a new instrument from the ground up, Roli has taken a much more savvy approach, by simply adding advanced expression to the familiar piano interface. Time will tell if Roli's concept will gain enough traction to acquire a foothold in the music instrument landscape, but the company is certainly not sitting still. Acquisitions, new products and other additions to the Roli ecosystem are continually being announced, and we're very bullish on the future of the company.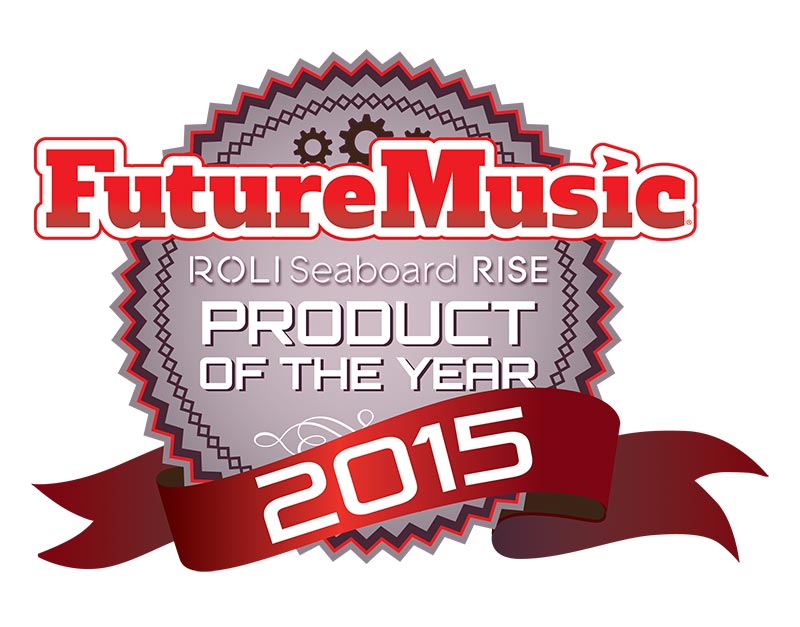 We asked Roli CEO, Roland Lamb, about the Rise, his company and the future of multi-dimensional expression.
Question: Roli clearly thought it was advantageous to have product ecosystem with both a hardware and software component, what were the challenges to balance the two in development?
Roland Lamb: The challenge is that the timelines and constraints across hardware and software are quite different, so it isn't always easy to align the two. And this is then reflected in differences in the cultures of hardware and software development, so we found that we had to have a capacious culture at Roli as a whole to embrace different approaches to product development.
Q: What was one of the biggest lessons your learned from developing Seaboard Grand that you carried forth when laying out plans for the Rise?
RL: We learned a huge amount from the development of the Grand, both substantively in terms of feature sets, and also organizationally about how to approach development. Probably the biggest lesson was to focus on the holistic experience of our creators, and that was definitely a big factor in our increasingly emphasizing software.
Q: When can Roli product owners expect to see the full benefit of your Blend acquisition?
RL: The full benefits will take some time, but as soon as this Spring we will start to see some meaningful points of integration. In the big picture, we want to make sure that all of our products are social, and we see this as a big part of focussing on the wider product experience in context. 
Q: What's next for Roli?
RL: We're definitely extending the possibilities with the Rise in some important ways soon, and more broadly we're also really excited to be developing Noise further following all the amazing feedback we've received in the last few weeks. 
Congratulations to Roland Lamb, Will MacNamara, Manon Dave, Niko Paterakis, Gregg Stein and everyone else at Roli for being awarded this distinction. If you want to learn more about this ground-breaking instrument, read our Roli Seaboard Rise review.

Roli