Howard Stern has inked a new five-year deal with SiriusXM Satellite Radio, which also includes an online video component. Nothing was stated explicitly, but the video aspect is most-likely to be a visual facet to his four-hour radio program.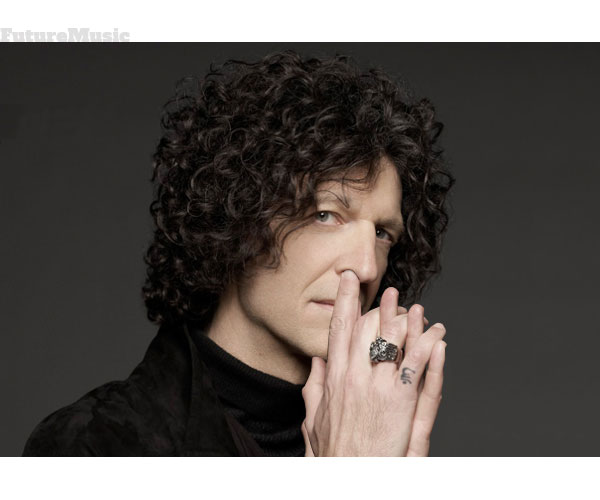 After going down the "woe-is-me" path for the last month to his listeners that tomorrow's show may be his last, he then boasted about the agreement on his show this morning. Interestingly enough, the deal includes a 12-year "syndication" deal giving SiriusXM rights to video and audio material from Stern's 30-year radio career.
Despite his constant complaining about how "nothing works" in his posh SiriusXM studio, he only has mad love for SiriusXM CEO Jim Meyer. "I am living a dream here on satellite radio and Jim Meyer is my life partner and the baby we are about to have is our new streaming video app. As a broadcaster, it does not get any better than working at SiriusXM and I'm truly excited for the future with this great company. I happen to think that its best days are ahead. So, if you are not listening to SiriusXM and The Howard Stern Show, then you are really more like a zombie, a rotting corpse monster, living half a life, deadened and blackened inside. It's as if you were still watching black and white television while shopping in actual stores on your way to the post office to fax a memo." Thanks for that visual biscuit Howard.
Let's be honest, The Howard Stern Show IS Sirius XM. In fact, it's the main reason new subscribers sign up to the service, and not the Spa Channel. Forbes claims he makes $80 million per year under his last contract signed in 2010. Stern will dispute that number, but considering his salary and stock, it's probably not that far off. He is credited with boosting SiriusXM's subscriber base to nearly 33 million users in North America, something he actually predicted would happen when he left terrestrial radio.
Earlier this year, Stern bowed out of his four-season run as a judge on NBC's summer talent show America's Got Talent. It's no secret that Stern's dream job in video is not being a judge of a talent show, but the host of his own nutty game show. We'll see if anything materializes on that front.



Howard Stern