Lachlan Mooney has released Miditure, a MIDI controller app for the iPhone, which takes advantage of Apple's expressive 3D Touch technology. It also can be used to control any instruments, apps, software and hardware that accept MIDI input. Miditure has been designed to exploit the expressive potential offered by 3D Touch capable devices (iPhone 6s and iPhone 6s Plus), but is compatible with older devices as well.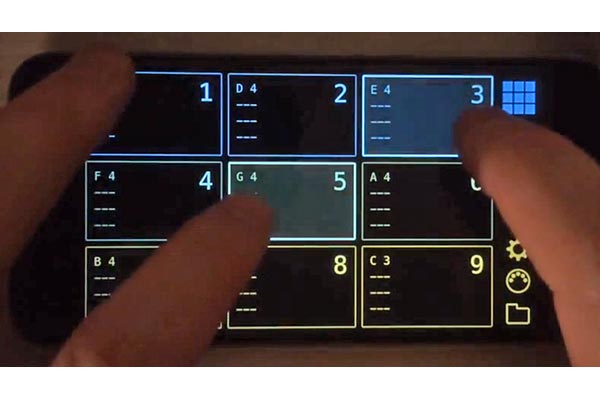 Miditure includes a pad controller for sending MIDI note messages and an XYZ pad (Z being the 3D Touch) for sending MIDI control change messages. Each of the nine configurable pads can send from 1-4 notes with velocity, and on 3D Touch capable devices, polyphonic aftertouch. Velocity can be set to use the devices accelerometer or can be determined from the location of the touch that triggered the pad. The XY (XYZ) pad can be configured to send control change messages for up to 3 controls per axis.
Features:
» Independent polyphonic aftertouch on 3D Touch capable devices (6s and 6s Plus)
» Nine fully configurable pads for sending notes and chords
» Each pad can play from 1-4 notes
» 3 velocity modes: impact (using the accelerometer), position (vertical), and fixed
» 7 velocity curves
» The impact velocity sensitivity can be adjusted
» Controls apps locally using coreMIDI, or control external software and hardware over Wi-Fi, or by using a compatible interface.
» Save and load configurations
» XY / XYZ Pad:
— z input (touch pressure) on 3D Touch capable devices (6s and 6s Plus)
— 3 assignable Control Change outputs per axis; control up to 9 parameters at a time with one finger
— Adjustable range for each Control Change output




Miditure costs $2.99 and is available now.