UVI has released the Falcon soft synth, which basically combines every known synthesis method known to mankind, plus alien technology, into what they call "a fully-featured hybrid instrument with 15 oscillators covering both synthesis and sampling techniques, over 80 effects, extensive modulation control and more." They should have just called it The Kitchen Sink.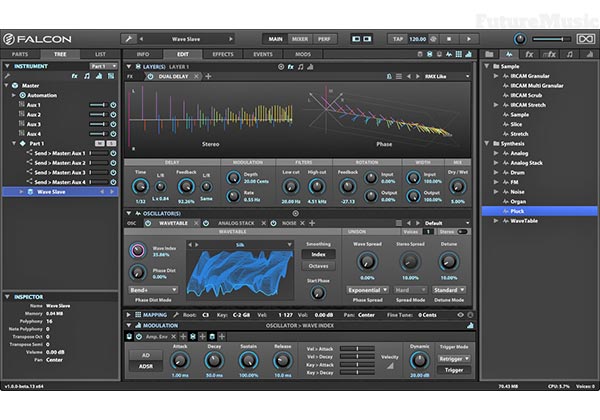 Falcon claims to allow the unrestricted use and layering of oscillators, effects, modulation generators and event processors. From advanced time stretching and granular sample engines to pure synthesis oscillators like Wavetable, FM, VA, Drum and the Pluck physical modeling oscillator, Falcon provides everything but The Kitchen Sink for sound design and dynamic instrument creation. From the demo below, the functionality does look pretty insane, but you're then left with the daunting task of learning, yet another, sound design methodology. As they say, No Pain, No Gain.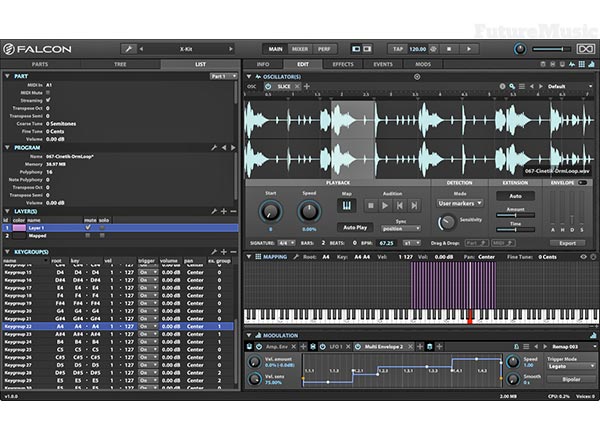 Falcon features an interface that handles both basic tasks and deep instrument/sound design. Easily slice a sample across your keyboard, add effects globally or per note, drag-and-drop modulations and sub-modulations or grab one of the many script processors to creatively tune, modify or sequence your patterns. Parameters can be mapped as macros and easily controlled by MIDI, OSC or host automation and even arranged as custom control panels through a built-in visual editor. Advanced users can take instrument design further with scripting. Create custom script processors to generate or modify MIDI data or even design fully-skinned instruments with the Lua language. We could go into all the specifics, but you're better off just watching the video below.




Falcon offers native 64-bit operation in stand-alone and plug-in formats, supports surround setups up to 10.2 channels, is compatible with all UVI powered soundbanks, and allows simultaneous authorization on up to 3 computers or iLok keys.
Falcon is available for $229 through November 9th, 2015, before it increases to $349. A free $100 voucher is included with every Falcon license, good towards any soundbank at UVI (valid for 2 months from time of purchase).