Positive Grid has released BIAS Pedal Tone Match, a new technology, which claims to replicate the sound signature of a tone pedal by analyzing and comparing a selected pedal and then assigning the sonic characteristics to a target pedal.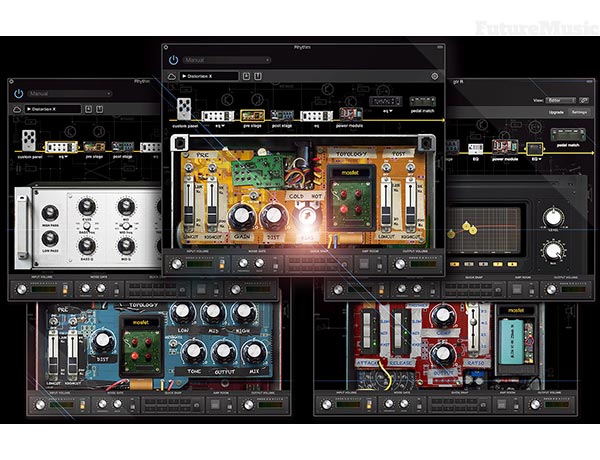 It then executes the tonal compensation and enhancements needed to make your pedal's sound accurately match. You can easily design and modify your custom distortion pedal at the most detailed level – from the input volume, to the distortion stages and gain control, to pre and post EQ and much, much more. BIAS Pedal seamlessly integrates with your BIAS FX arsenals. It automatically imports your custom design and Tone Match distortion pedals into BIAS FX dual signal chains and dual-amp tone.


Basically, this is the entire breath of what Positive Grid has to offer as far as a detailed overview of their new Pedal Tone Match. Hopefully there's more to it, but unfortunately, you're not going to learn much more from watching their 65 second hype video either (see below).




Features:
» Versatile pedal modeling software
» 17 component-level emulations of distortion, overdrive, fuzz and booster pedals
» Tone Match Technology captures any distortion pedals or recorded track and creates a matched model
» Customizable clipping stage, output stage, power stage, parametric EQ, graphic EQ & studio EQ
» Integration with BIAS FX, create and add custom distortion to dual signal path
» Customize the look and feel of your own pedal; change the name, box, panel and knobs
» Included noise gate and amp room simulator
» Quick preset facility recalls each of your 8 favorite settings
» iPad Requirements:
— iOS 8.0 or later.
— Compatible with iPad 2, iPad mini and newer iPads.
— Internet connection is required to access Tone Cloud
» Mac Requirements:
— OS X 10.7 or later
— Available in the Audio Units, VST, RTAS, AAX Native flavors
— 4GB of RAM minimal, 8GB or more recommended
— 700MB free disk space
BIAS requires A DAW software (Digital Audio Workstation) to host, it doesn't have a Standalone version at this moment. Internet connection is required to activate license and access Tone Cloud, BIAS doesn't support offline activation at this moment. It can run under offline mode after activation and disable Tone Cloud.
The Future: This looks like it may be a cool addition to your distortion workflow, I just wish there was more pants.



Positive Grid