Gibson's Neat Microphones sub brand has unveiled three new computer microphones based on Sesame Street characters. We actually just made that up. The Sesame Street part, that is…but the new Neat Widgets do look like something you would find in a Child Care Center.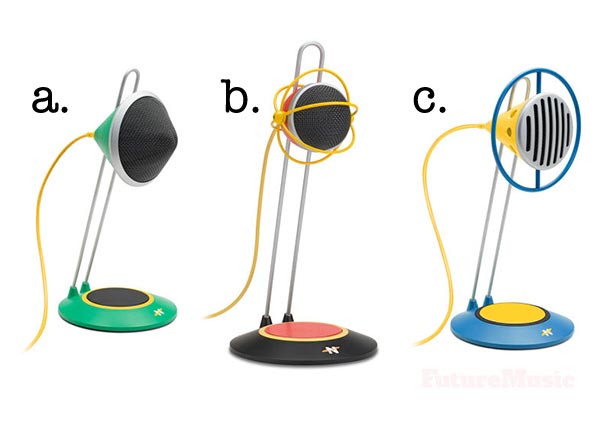 All joking aside, we have to hand it to Gibson for pushing the aesthetics of their Neat line. Bee, the first mic lineup they debuted, have a fun and lively design and look to be part of an entire microphone ecosystem once the Beehive and Beestro officially bow. The USB Widgets, which come in three, future-retro, Ronald McDonald designs, dubbed a, b, and c (see photo above) all contain a pop filter, shockmounts and height-adjustable stands.
Each Widget is "targeted" towards a specific use, but hipsters will obviously just gravitate towards the model they think is cool. The green a is an all-around microphone for home or office use, the red b is for teleconferencing, and the blue c claims to have specialized "digital circuitry" for optimal audio quality.
Neat's Widgets will retail for $99 and be available for your kids on November 15th.



Neat