Razer, a company known more for their laptops, devices and software for gamers on the PC platform, has announced the launch of Razer Music, a digital content platform featuring tutorials and insights on the future of music production. Razer is leveraging their expertise in high-end gaming to expand in the burgeoning online music production market. Razer's design and technology include an array of user interface and systems devices, voice-over IP for gamers and a cloud platform for customizing and enhancing gaming devices.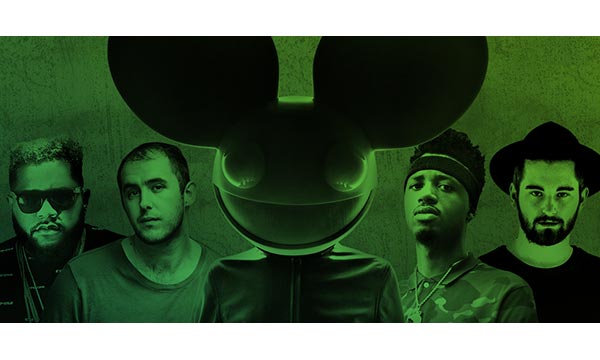 The Razer Music portal works with producers and creators, providing an easy-to-use location to share content, trade secrets and tips on music making. The site features video tutorials, as well as long form articles about music production and the technology used in the creation process. It also includes a dedicated page for each artist with music, tour dates, bios and more. Razer Music appears to content marketing to promote their Blade PC systems for music creation, but could expand.
Topping the list of artists joining the initial ranks of Razer Music, is deadmau5 everybody's favorite fun guy, who is best known for his signature mau5head, Twitter battles and going up against the biggest mouse in the world, Disney, in a trademark war. Feed Me (also known as Spor) is a producer known for his hard-hitting electro sounds, eclectic productions and distinct visual style. Metro Boomin is a hip-hop producer best known for his work with Future, Drake, Travis Scott and Nicki Minaj. Dyro is a Dutch house producer, one of DJ Mag's Top 30 DJs and a frequent collaborator with Hardwell, the No. 1 DJ in the world. A new Razer Music site will be updated regularly with content from this world-class roster, which will also include Carnage, Project 46, Varien, Heatbeat, Sandro Silva, AWE, BARE, Burns, Maor Levi, and Zircon.
Founded in 2005, Razer is backed by Intel Capital, IDG-Accel, and Heliconia Capital Management (Heliconia), a wholly owned subsidiary of Singapore investment company Temasek. What unites the artists in the Razer Music initiative is the use of the Razer Blade as their primary laptop for music production. While the Blade was designed for gamers, Razer realized that many producers were also gamers who used their Razer systems for their music production, which prompted Razer Music.
While we haven't evaluated Razer's claims of PC music production supremacy, you can check out Razer Music for yourself to see if this is something of value in your music production endeavors.



Razer Music