Grain, a new contender in the quality, yet reasonably-priced headphone market, recently released the OEHP.01 headphone, featuring a real-wood headphone cup, which the company contends provides enhanced harmonics. While our reviewers found it was hard to ascertain if the natural walnut promoted better fidelity, and not necessarily a way to differentiate the Grain in the crowded headphone market, one thing was clear, these headphone look and sound great for their $200 price point.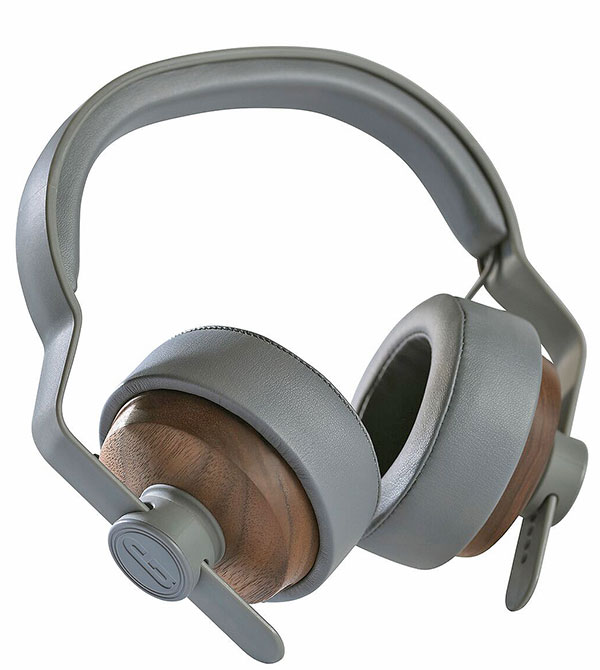 Grain Audio's OEHP.01 features real walnut ear cups


The over-the-ear Grain headphones compliment the wood ear cups with a rich gray color scheme, and a built in microphone for hands free mobile phone duties. The gray palette gives the Grain more of an understated tech vibe, instead of the typical earth tone, such as a brown or green, while still setting off the attractive walnut. Our testers all reported the microphone works quite well, even in noisy public transportation environments and moderate wind. Manufacturers of over-the-ear headphones, do potentially limit their market by eliminating consumers with larger than average auricles. Although the diameter of the circular Grain ear cups are smaller than many over-the-ear models, which tend to implement an oval design, our evaluators found the fit to be "excellent" and "supremely comfortable." Even our self-proclaimed "Dumbo" reviewer, who rarely finds a headphone that fits comfortably for long periods of time, discovered that "the Grain's ear cup cushion was firm, but did not cause any pressure points in the lower portion of my earlobe."
Features:
» Ear cups made of FSC Certified Walnut with hand-applied oil finish
» 40mm Neodymium, and CCAW voice coil drivers
» Inline mic and remote
» TPE jacketed cable
» 3.5mm jack and 1/4″ adapter
» Weight .5 lbs (.22kg)


The Grain's sonic signature can be described as mid-tuned and balanced, providing clear and detailed mid to high tones, with enough bass character to define the lower registers without overwhelming the listener. Summed up by one listener, "the Grain could be the ultimate Deep House headphones available right now." Another stated, "with so many headphone manufacturers over-baking the low end to compete with Beats, it was a true pleasure listening to EDM and other electronic music genres with the Grain cans." Prolonged listening at volume revealed the Grain OEHP.01 were "not fatiguing or grating." The over-the-ear design and dense foam cushions created "terrific sound isolation" allowing the listener not to have to "floor the 40mm drivers with high pressure to compensate for ambient noise levels."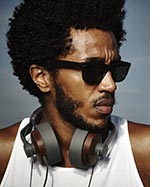 The Grain OEHP.01 is well constructed with a plastic headband and inner cushion with clearly marked left and right indicators, a welcome addition, considering many designs forgo this helpful asset or make them so small that you need a microscope to figure out which side goes where. The headband is married to the wood ear cups via a rubber tab, which also acts to adjust sizing. Finally, the included cord can be removed from the headphones, allowing you to swap another cord if it gets damaged or want to utilize a different design.

Grain Audio's OEHP.01 is a fine first effort from the Pennsylvania company, which launched on Kickstarter in 2014 and who's motto is "ROCK HARD. HAVE FUN. GIVE BACK." In the insanely congested headphone market, Grain has not only been able to poke its head above the fray and say "Look at me!" but also been able to deliver on their promise of quality. Highly Recommended.


The Future
Grain Audio should step on on the accessories they deliver with the OEHP.01. The "after thought" carrying bag and single 1/4″ headphone adapter does not stack up against the competition, which provides an abundance of quality and usable extras. The inline microphone/remote could also benefit greatly from the addition of volume control.
FutureMusic Rating: 92%


Cheers:
+ Aesthetic
+ Sound Quality
+ Comfort
+ Removable Cord
+ Inline Mic Quality

Jeers:
– Limited Accessories
– No Volume Control
– Lousy Carrying Bag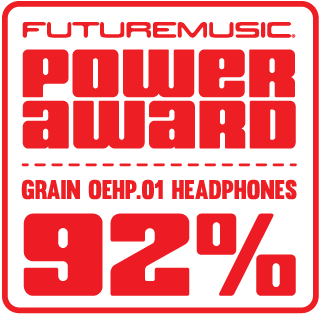 Grain Audio's OEHP.01 costs $199 and is available now.

Grain Audio