While we all wait patiently for Ableton to release their iOS app, the German concern has given us a book to bide our time, Making Music – 74 Creative Strategies For Electronic Music Producers. Yes, you read that correctly, a book. Written by Dennis DeSantis, Ableton's Head Of Documentation, the 341 page hardcover explores the creative side of music-making. While it's not Ableton-specific, it does focus on composing electronic music and utilizes Ableton Live's interface for Digital Audio Workstation (DAW) examples, but many of the principles can be utilized by musicians using any DAW. We tested this by giving the book to three different reviewers, an electronic musician, a rock-oriented EDM artist with his own project studio and a classical pianist who dabbles in Ambient – their impressions in quotes below.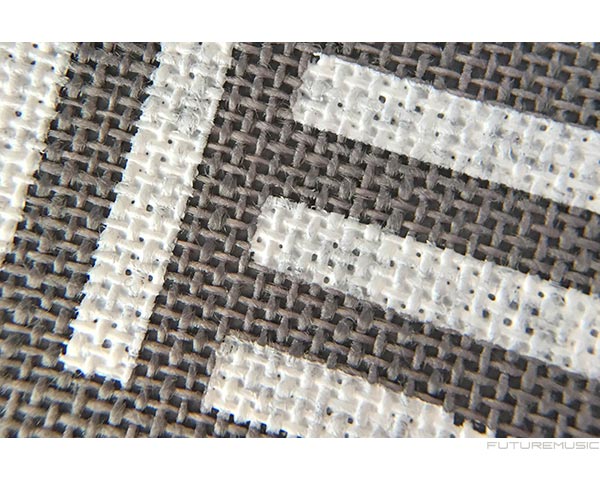 DeSantis breaks down the creative angle into two hemisphere's of thought, philosophical and music theory. Don't worry, the theory part has been dumbed-down. Well, maybe dumbed-down is not the correct word, but theoretic concepts have been diluted just enough to make them accessible, and not over-whelming to individuals not having any background. Not an easy take.
Dennis DeSantis, prides himself on being an intellectual, and it's clear he's given each facet of the book a great deal of thought. We're not kidding about the intellectual aspect, DeSantis has a Doctor of Musical Arts degree in composition from the Eastman School of Music, and also holds degrees from Yale and Western Michigan University, but he's more Steve Jobs (right down to his black T-Shirt and Levi's wardrobe) than the smarmy, bow-tie wearing professor you had in college. His background on documentation shines through the book, with a basic, straight-forward approach to issues musicians face throughout the course of composition. In fact, the book is broken down into three different areas: Problems Of Beginning, Problems Of Progressing and Problems Of Finishing.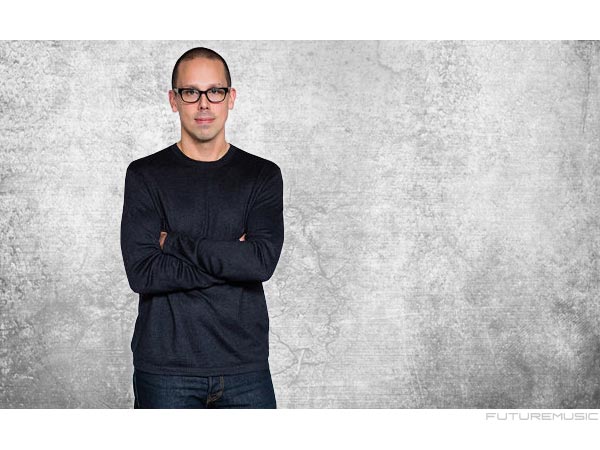 Each section presents a problem and then provides a solution, 74Could DeSantis be a fan of Cyclin' 74?? in total. Some of the problems are broad, while others seem to be very personal. For example, in the Problems Of Beginning section, DeSantis offers Presets As Starting Points: "You can quickly make music using presets, loop libraries, sample packs, etc. But you're not necessarily comfortable with this approach and are unsure about whether or not it's cheating." Although extensive, this topic speaks to each musician's fundamental philosophy of what exactly constitutes an original work. For musicians who are sample-based, think DJ Shadow, reimagining existing works and repurposing each into a collage of sound, is original. For others, who spend hours upon ours creating their own sounds on analog synths, it's not. Although, there is no right answer, DeSantis does offer his solutions of using presets to initiate your ideas, but then going back and tweaking to make them your own. A groundbreaking panacea? No. But a savvy approach that really does work on multiple levels.
Our rock-oriented EDM artist found the chapters on harmony and theory to be "thought-provoking" and the exercises DeSantis suggests to be "a good way to get me out of my standardized methodologies for song writing." On the flip side, our ambient pianist found "the theory chapters [to be] pedestrian and not well-suited to the way I work, but I like how Dennis distilled the concepts into easily-digestible bites, which will be informative to many readers." Our electronic musician came away the most impressed with Making Music: "This is one of the best books I've ever read on making electronic music. The timeless nature of the Problem/Solution approach, and not being version specific, will make this a resource I will come back to again and again for inspiration."
Dennis DeSantis was originally going to take a Leave Of Absence from Ableton in order to write the tome, which he was developing during his off hours. However, when he approached Gerhard Behles, Ableton's affable CEO, with his plan, the astute leader saw the unique opportunity to forge a deeper connection with consumers and decided to release it as an Ableton product, even though the company had no experience in publishing. Whether or not Behles realized it at the time, the book is very Ableton in it's nature and it's simplicity. Although it's doubtful that Ableton will be leaping into the publication arena, we can see Making Music becoming somewhat of a cult hit with revised editions or maybe even a sequel at some point in time. Well done Ableton, now get back to work on that iOS app. Highly Recommended.
FutureMusic Rating: 96%
Cheers:
+ Concept
+ Timeless
+ Build Quality
+ Concise
Jeers:
– Expensive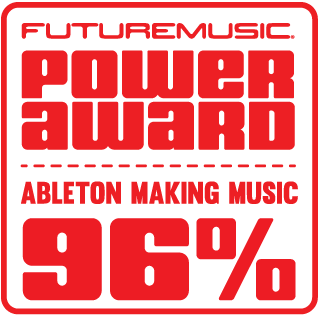 Ableton's Making Music costs $30 and is available now.
Ableton