Launched in 1970, the venerable Neve 1073 is one of the most sought after Class A channel strips available today. Founder, Rupert Neve, developed the "1073" design when he was designing the A88 mixing console for the famed Wessex Studios. The original featured a microphone and line amplifier complemented by three equalizer bands, one fixed at 12 kHz, and the other two as switchable low and mid range bands with cut and boost features, as well as a passive, third-order 18 dB/Octave high-pass filter. Throughout its storied history, the sound has always been described as big, fat and distinctly "colored" thanks to its transformer design, which adds very musical sub-harmonics to the signal.



Black Lion Audio has focused more on their front panel aesthetics as of late, and it's paying off


Although AMS-Neve produces a modern equivalent of the Class A architecture, sourcing original components to the exact specifications of the original modules and constructing them by hand, at $3400 the cost of the new 1073 is prohibitive to most project studio owners. This has created a vibrant emulation market with many companies such as Vintech, BAE, Great River and Heritage Audio providing their takes on achieving the Neve sound. However, a new strata of products have entered the market (Golden Age Project Pre-73, Chameleon labs 7602, Seventh Circle N72), which forgoes the EQ section and focuses directly on emulating the 1073 pre. Enter the Black Lion Audio B173.

A 1073 For The Masses
The B173 is a single channel mic pre-amp with input and output transformers, 80dB of stepped gain, output level control, phantom power, phase control, and is housed in a 1U, 1/2 rack chassis. The B173 eliminates the EQ section, focusing solely on the preamp for their 1073 emulation. For I/O, it features a XLR-3F microphone input as well as a 1/4″ high-impedance buffer DI input for connecting instruments such as guitars and keyboards. The output is supplied via a 1/4″ back plate connector.

The unit is a pretty simple affair featuring a microphone gain knob in 12 steps from +12 to +80 dB of gain, and output gain control, selectable +48V phantom power for utilizing condenser microphones, a power switch, and a switch for routing either the XLR or DI input to the output transformer. FutureMusic utilized five different reviewers for our long-term test of the B173, incorporating producers and musicians who specialize in rock, vocals, electronic music, and sound design, as well as a studio owner who fields clients in many different genres. Their comments in quotes below.


It's All About The Color
One of the distinctive qualities of the 1073 is its unique colorization of the sound, especially when "driven." To this end, the B173 is not going to be your go to pre for every situation. "It can work wonders on certain material, and fall decidedly short on others," according to one evaluator. Although the specs call for 2-3 minutes of warmup, our reviewers all recommended "at least 10 minutes to for the signal path to fully saturate." Once primed, the B173 is ready to add it's "special sauce" and "flavor" to the sound.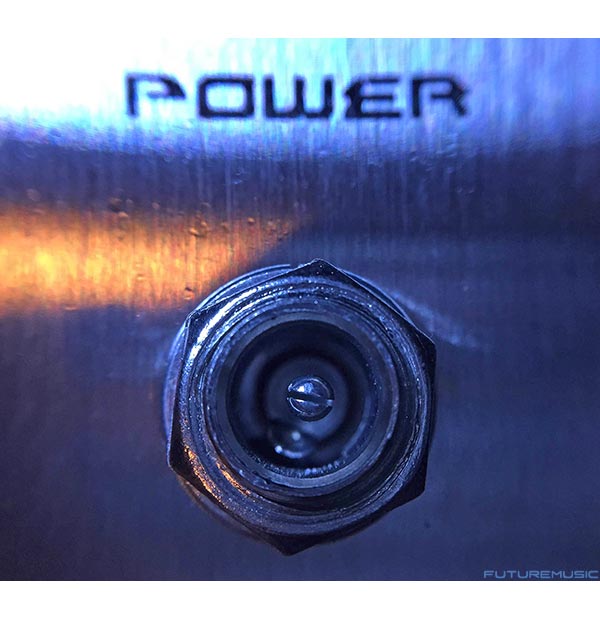 The B173 has a 1/4″ direct input on it's front face, perfect for guitar work. Our rock evaluator had high praise for the results he was able to achieve with both guitar and bass. "The B173 is the answer for any material that requires more meat…it provides a very musical, lower grind to the sound that beautifully complements the mid-tones." On bass, it adds "a tubbiness" to the sound without "mud and unwanted debris."



Features:
» Based on the Neve 1073 Preamplifier
» Discrete Class A Circuit Design
» Input and Output Transformers
» 12-Step Gain Control
» +12 to +80 dB Gain
» Output Level Control
» Microphone/DI Input Switch
» Phantom Power
» 1RU 1/2 Rack Chassis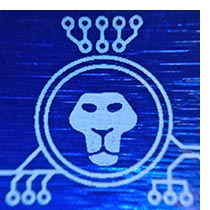 On vocals, it may suit baritones, but for the most part, our reviewer felt there was "too much loss in the upper range with the top of the mid-range being overly rounded off." The original 1073 was certainly not known for it's sparkle, and the B173 is not as dead, but it "doesn't provide the detail you desire from a preamp on vocals." Having a stepped gain, doesn't help in dialing in the desired amount, but it's true to the original and it's easy to recall previous session settings.


Aside on Black Lion Audio's decision to not include an XLR output on the unit, both our sound designer and electronic music reviewers couldn't say enough good things about the B173 on their computer- and keyboard-based material. "At one point, I just wanted to run everything though it," commented the electronic musician, "it just gave the sterile virtual synth sounds that much needed analog cellulite that's desperately missing." While our sound designer found "it provided just the right amount of viscosity to explosions and other low-end material for added realism."

Specs:
» I/O:
— 1x XLR-3F balanced microphone input
— 1x 1/4″ DI input
— 1x 1/4″ output
» Control: Gain knob in 12-steps
» Gain Range: +12 to +80 dB max gain
» THD + N
— at 12 dB gain: 0.07%
— at 62 dB gain: 0.14%
» Power Requirements: 24 VDC at 15 W
» Warm-Up Time: 5 minutes
» Rack Mount: 1RU x 1/2
» Dimensions (W x H): 9.5 x 1.75″ (24 x 4.4 cm)
» Noise Floor: 105dBu

Why A 1073 Emulation?
So what compelled Black Lion Audio to develop a 1073-based preamp? "We've been researching a 1073 design for some time," according to Nate Bierdeman, BLA's Assistant General Manager. "We solicited a lot of customer feedback for our product road map and tested other products on the market, which we felt didn't do the 1073 sound justice." Unlike other manufacturers, which set a price point and work backwards, Black Lion Audio "auditioned different components at each stage to determine the optimal configuration," revealed Bierdeman.

Conclusion
In all our studio owner said it the best: "For $650, buying one of these for my studio is a no brainer. It's not the perfect 1073 emulator, and it does have some deficits, which give me pause in a professional environment, but it can work wonders on a variety of material."

The Future
While the B173 is aimed at the project studio owner, it sorely needs an XLR output for the MkII. In addition, while we understand the desire to adhere to the original design with the stepped gain, it's limiting in today's workflow. Maybe 1/4 step the notches, instead of 1/2, as a compromise. Finally, while BLA allowed for a little more top-end on the signal, a basic EQ section would certainly help "squeezing out a little more clarity."
FutureMusic Rating: 90%


Cheers:
+ Price
+ Sound Quality
+ Front panel 1/4″ DI
+ The "Beef"

Jeers:
– No XLR Output
– No EQ
– Gain Control
– Wall Wart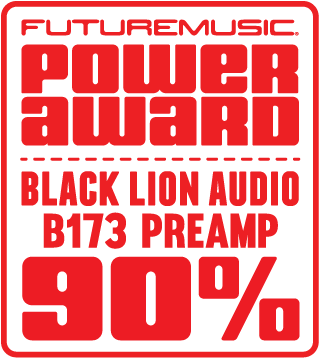 Black Lion Audio's B173 costs $649 and is available now.

Black Lion Audio