Output, Inc. has released their new pulse engine, Signal, a virtual instrument focused on generating pulses, combining analog and digital synths with beauty of organic instruments. Inspired by the realization that nearly all music is centered on a pulse, Output gathered a team of 70 designers and developers to build an instrument that attempts to go beyond the conventional limits of synths and samples.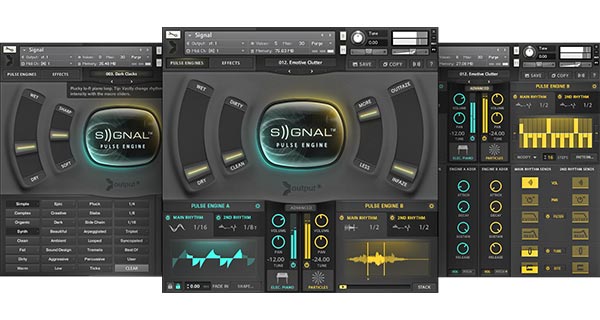 The new instrument features a 40GB library of multi-dynamic and round-robin samples recorded in Los Angeles and London. Where Signal sets itself apart, is how it allows for the combination of these synths and instruments across multiple layers and rhythms. Using the underlying step sequencers, arpeggiators, LFO's and Signal's proprietary tape Looper, one can create a sound not yet heard previously.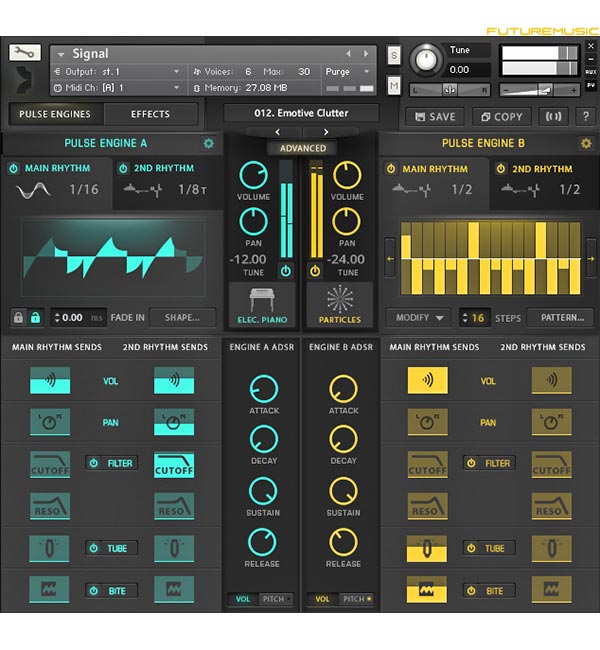 Features:
» 500 Pulse Instruments for instant playability
» 40GB of content including analog synths, digital synths and organic instruments (hope you have a big hard drive)
» Up to 4 separate pulses at one time
» All pulses lock to tempo
» Rhythms: Looper, Step Sequencers, Arpeggiators, LFO's
» 4 central Macro sliders unique to each of the 500 Pulse Instruments
» Effects control globally and per layer
» Convolution reverb engine
» Advanced mode for access to all parameters
» Copy and paste settings between layers
» Smart tagging preset menu




Signal's interface is designed to be friendly for those who want to start up and play immediately. Those looking to dive into effects, mods and sound design, will find the Advanced section complete with all the depth one would want.
Output's Signal is available now for $199.



Output