Just when you thought it was safe to go back online…comes the HTML5 Drum Machine Emulator…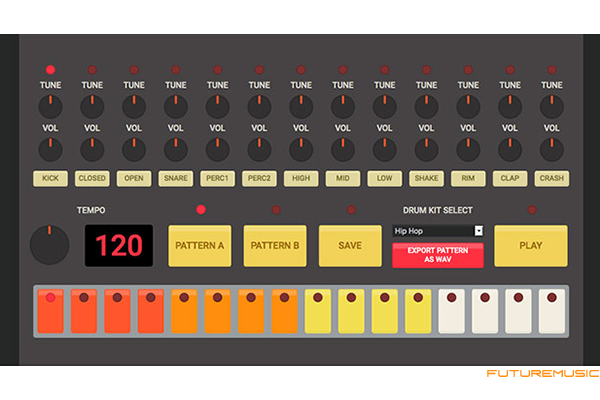 Developed by Jamie Thomson, the HTML5 Drum Machine Emulator allows you to create beats right in your browser (Chrome & Firefox). Select from five different iconic drum machines, including the Roland TR-808, Roland TR-909, the Linndrum and the Elektron Machinedrum, as well as an acoustic drum kit for those who shop at Whole Foods and like their beats organic, and get right down to business creating sequences.
The vector-based interface allows you to create multiple 16-step patterns, manipulate the pitch and volume of each individual drum sample, and even save patterns for the next time you visit.
Now here's the kicker: Once you've created your masterpiece, you can export it as a WAV file to incorporate into your productions! Sweet!