A rumor overheard in various bars during NAMM has resurfaced with some additional details from MacRumors.com, stating Apple has acquired Camel Audio. The virtual synth concern known primarily for the Alchemy plug-in has updated their address, according to MacRumors, via the corporate registry site Companies House to 100 New Bridge Street, which coincidently is Apple's address in London. In addition, Camel Audio's only Director is Heather Joy Morrison from Apple's Business Affairs office. When we reached out to Apple to get a simple yes or no to the purchase, they responded with:
I did not have sexual relations with that woman…Miss Lewinsky.
"Apple buys smaller technology companies from time to time and we generally do not discuss our purpose or plans."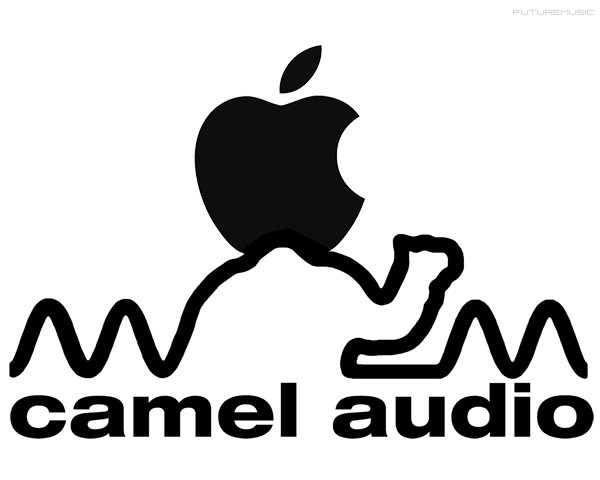 If the rumor does pan out, Camel Audio seems to be a interesting acquisition for Apple. Sure, some of Logic's built-in "products" may be getting a little long in the tooth, and the addition of Alchemy could infuse a lot of sonic action in one clean sweep, but Camel Audio? Let's take a few steps back…
Without notice, Camel Audio quietly ceased operations on January 8, 2015.
"We would like to thank you for the support we've received over the years in our efforts to create instruments and effects plug-ins and sound libraries. Camel Audio's plug-ins, Alchemy Mobile IAPs and sound libraries are no longer available for purchase. We will continue to provide downloads of your previous purchases and email support until July 7, 2015. We recommend you download all of your purchases and back them up so that you can continue to use them."
And that was it. Potential customers could no longer buy Alchemy, or any of its offshoots, including the mobile app. For those of you who are not familiar with Camel, or Alchemy, it was described by the company as "the ultimate sample manipulation synthesizer."
Alchemy features additive, spectral and granular synthesis and resynthesis, sampling, and a virtual analog engine with unison and PWM. Users can morph or crossfade between sources, and can import their own samples from SFZ, WAV or AIFF files. A wide range of analog modeled filters are included, in addition to a flexible rack of effects which includes all those from CamelPhat and CamelSpace as well as many new effects such as a quality reverb. The innovative modulation system is flexible, yet easy to use. Alchemy also features an arpeggiator with the ability to import the groove from any MIDI file for immediate synchronization to a beat.
Alchemy ships with over 2GB of samples and analysed content from in-house designers Tim Conrardy and Biomechanoid, as well as designers such as Ian Boddy, Robert Rich, Scott Solida and Nucleus SoundLab. A library of 300 presets from top sound designers is included, arranged into categories for rapid access to the sound you require. A variety of expansion sound banks are in development.
Although Alchemy had its fans, it wasn't surprising to many when Camel Audio folded. We may never know the full details, since Apple is notoriously closed-lipped about its buyouts, unless they go south. However, if Camel Audio was having difficulties, it may have been a very inexpensive way for the technology company to bolster some of their audio software. Hell, they may even bring back the Cameleon 5000, their first additive synthesizer with morphing and resynthesis capabilities, for GarageBand.



Camel Audio