Moog Music has announced plans for a limited run of three 5U, large format, modular synthesizers: The System 55, the System 35 and the Model 15. These three modular synthesizer systems were originally created and manufactured by Moog in 1973.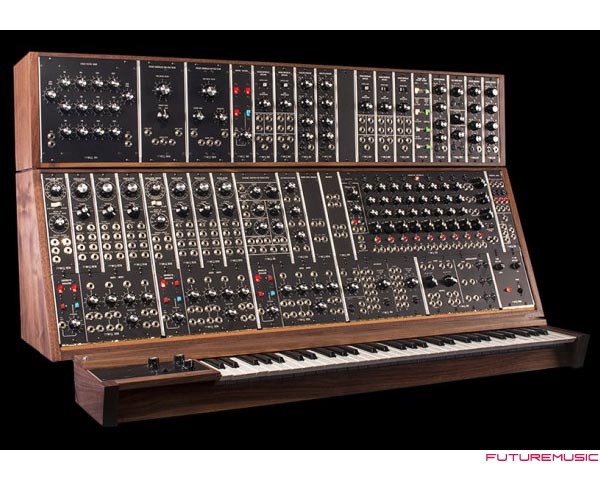 The foundation for this announcement was laid last year at Moogfest 2014, when we released the Emerson Moog Modular System – a recreation of Keith Emerson's legendary modular instrument, which was the culmination of three years' worth of research and engineering. Now we will use the techniques learned recreating the EMMS manufacturing process to once again build these modular systems. Crucially, in deference to the unique character and appeal of the original instruments, these systems will be made entirely to their original product specifications and manufacturing techniques and processes.
Working from the 1970s schematics, each instrument will be meticulously handcrafted, as a true recreation of the original. The modules are built from the original circuit board films – just as they were in 1973- by hand-stuffing and hand-soldering components to circuit boards, and using traditional wiring methods. The front panels are photo-etched aluminum, a classic process rarely used in today's synthesizer manufacturing, to maintain the classic and durable look of vintage Moog modules.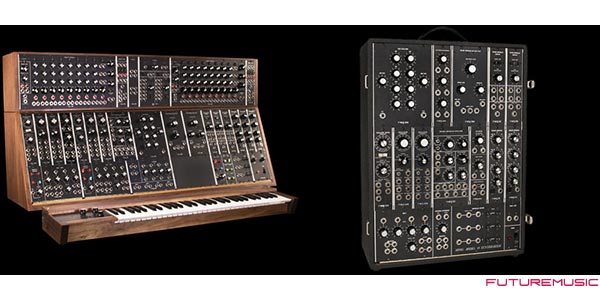 Upon their first release in 1973, the System 55, the System 35 and the Model 15 represented a high watermark for modular synthesis, and their inimitable tones can be heard shaping many much-loved albums. They were fundamental in the development of contemporary soul, RnB, and disco, from giving Stevie Wonder's classic run of 70s LPs their questing, innovative edge, to providing Giorgio Moroder with the pulsating machine melodies that ushered in electronic dance. At the same time, these were the instruments that inspired Brian Eno to push further out into seas of layered tranquillity on his pioneering ambient albums, and provoked bands like Yes and Tangerine Dream to explore the bounds of their creativity.
Alongside these Moog Modular Systems will be the Sequencer Complement B Expansion Cabinet, a dual 960 Sequential Controller, an accompaniment to the System 35 and System 55, that has been out of production for over 30 years– as well as an optional 5-Octave duophonic keyboard.
Moog has revealed that there will be extremely limited quantities produced of these three modulars: 55 units of the System 55, priced at $35,000 per instrument; 35 of units of the System 35, priced at $22,000 per instrument; and 150 units of the Model 15, priced at $10,000 per instrument.