Livid Instruments, the innovative, Austin-based controller manufacturer, has partnered with Matt Moldover, the Godfather of Controllerism, to create the Guitar Wing. The Guitar Wing is an add-on controller, designed specifically for guitar and bass players, so they can get in on all the controller action, right from their instrument.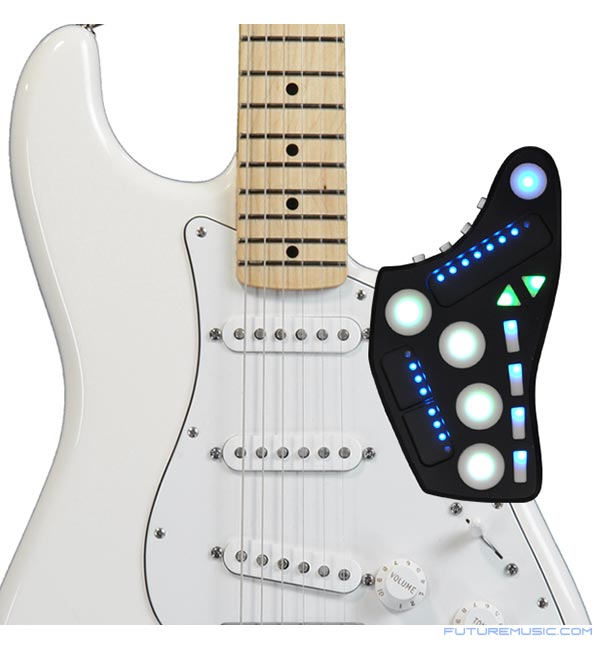 The expressive, MIDI control surface easily attaches to any electric guitar or bass, and communicates wirelessly or via USB to a host computer. You can use the Guitar Wing standalone with the bundled effects plug-in, WingFX, or jump head first into the vast world of music software by controlling programs like Logic, Garage Band, Ableton Live, Guitar Rig, Reason, and many others right from your axe.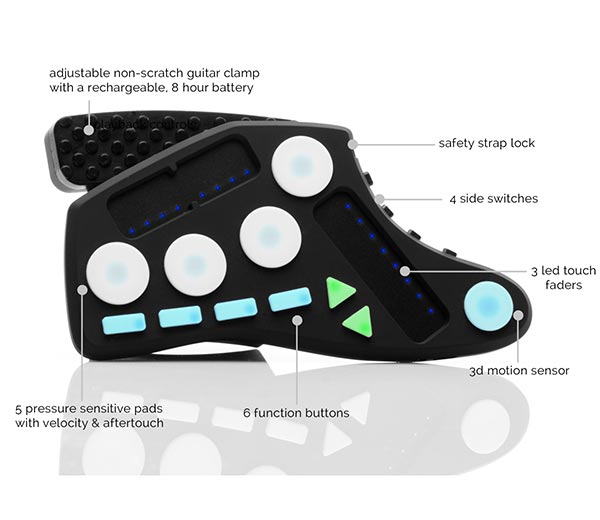 The Guitar Wing works with any software that supports MIDI and the good folks at Livid will help you get started by supplying templates for Ableton Live, Guitar Rig, Logic, and more. The Guitar Wing can also be used to control MIDI hardware like Axe-FX or Eventide pedals, using your computer and MIDI interface or a USB-MIDI host. Use the Guitar Wing Integration Guide for project templates, setup instructions, and other resources to use Guitar Wing with your favorite music production or DJ software. You laughed at Tommy Lee, but…Eddie Van Halen, now a DJ!
While a controller for guitar may seem to be a departure for Livid, known mostly for its well-built universal MIDI controllers, it's actually where Jay Smith, CEO and founder of Livid got his start! "Actually the Guitar Wing is exactly our vision from day one, the rest of the products were a departure."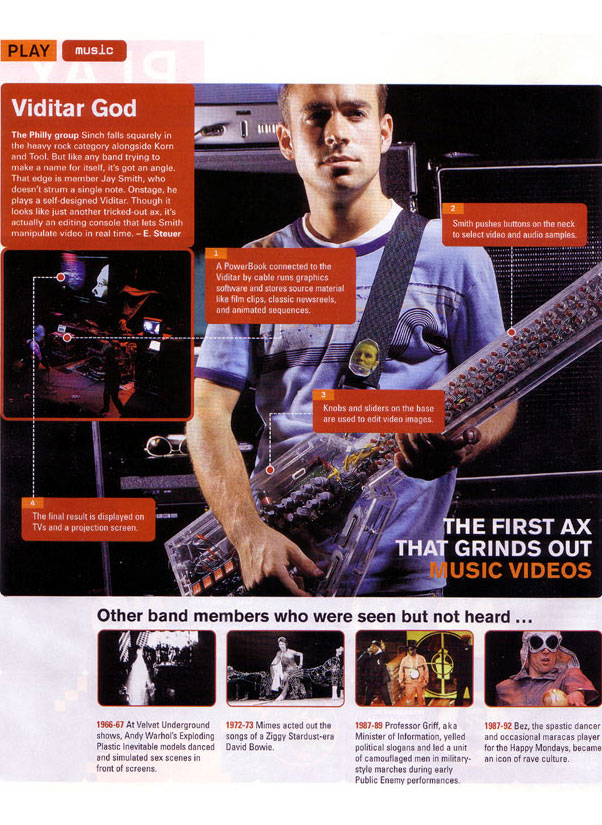 Livid's Jay Smith with the Viditar in Wired Magazine 2002
"I always envisioned controllerism and guitar, but knew the market wasn't quite ready for it," Smith continues. "The only people pressing buttons and using software were electronic musicians and producers. We made the Tactic as our first grid based MIDI controller, years before the APC40 or Monome. Now I think the rest of the music world is ready to do what producers, DJs, and innovators like Moldover have been championing for all these years. The Guitar Wing is in the right place at the right time!"
So how did Moldover and Smith join forces? "This is a long long story but I met Matt 10 years or so ago in Brooklyn where I was playing the Viditar and he had one of his early hacked controllers. We've remained friends over the years and always talked about working together. We helped him with some parts for the Mojo and he's used the Brain in a number of other things. When I first saw the Robocaster I immediately wanted one. We had prototyped guitars and MIDI controllers since day 1 at Livid but never this cool. At the same time we were working on a small wireless controller. Matt visited our office in early 2013 and we started talking about our two projects and it just clicked!"




Moldover working out the Guitar Wing & showing off some of his mappings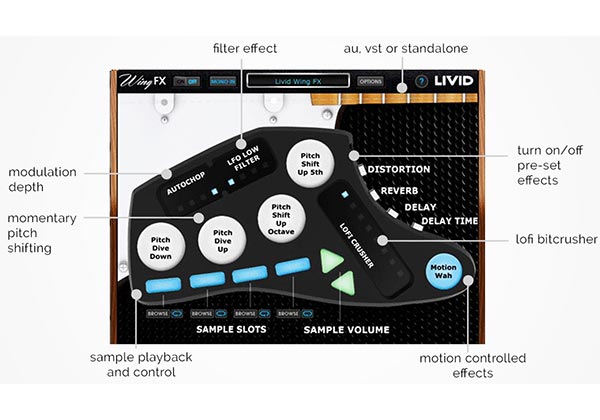 Big Features:
» Pressure-sensitive pads with velocity and aftertouch
» Three LED Touch Faders
» A three-axis accelerometer allows for motion-based control
» Six Function Buttons
» Four side switches
» 8 hour battery life
Even Popular Science magazine was awed by the Guitar Wing, and awarded it a 2014 Invention Award, stating: "Relieving guitarists of frustration with one master control…"
Livid's GuitarWing costs only $199 and is available now.
Livid