Focal Alpha Studio Monitors Now Available
Focal Professional's new Alpha powered monitors are now available in three sizes, Alpha 50, Alpha 65, and Alpha 80, with 5″, 6.5″ and 8″ woofers respectively. Focal claims the Alpha monitors are very natural sounding, yet highly revealing and present a very even tonal balance from low to high volumes. In addition, the new monitors were designed to have a wide sweet spot to help mixing in challenging, smaller studio environments.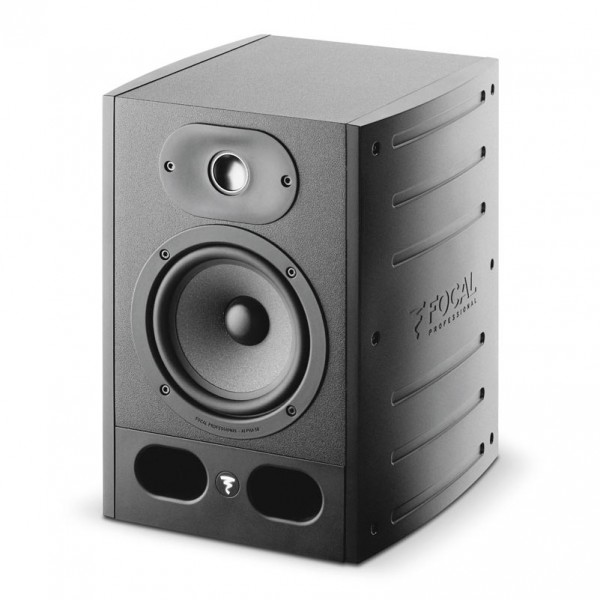 Key ingredients include custom made Focal inverted dome tweeters, manufactured in rigid aluminum for lower distortion. The Focal-designed polyglass cones in each woofer reveal a neutral sound with less distortion in the low mid and mid frequencies. And Focal has voiced each model the same regardless of the woofer size, even with the increase in mid and low mid output with the size of the woofer, the monitor's character is designed to remain the same. The 8-inch model is specifically designed not to create a scooped mid range sound (like many other comparably-sized monitors), but to balance the mids and add more punch.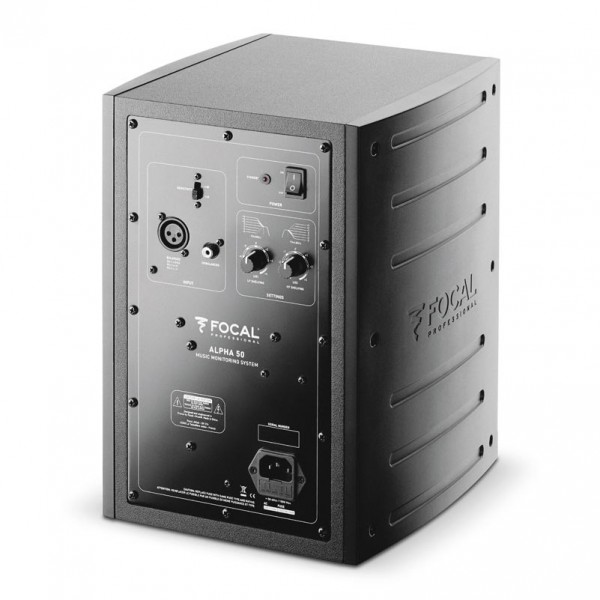 As commonly found on all Focal monitors is a bass-reflex front-ported cabinet allowing placement of monitors nearer to walls while still projecting correct imaging and low-end. The speaker drivers are paired with powerful bi-amped Class AB amplifiers allowing increased dynamics, high SPL, and also include thermal protection and electronic protection with a built-in limiter and compressor. Alpha monitors include a unique 'Auto-Standby Mode' where if no audio signal is present for 30 minutes, the speaker automatically goes into power standby, while 'Auto-Power On' is activated in the monitor by audio signal detection. The monitors have balanced XLR and unbalanced RCA inputs, 6dB of gain sensitivity, and Low Frequency and High Frequency variable shelving to help match the monitor's output to their studio environment.
The new Focal Alpha series ranges from $699 for Alpha 50, $899 for Alpha 65 to $199 for Alpha 80 per pair.