Sennheiser Announces MK 8 – New Large Diaphragm Condenser Studio Microphone
Sennheiser has announced the MK 8, a new large diaphragm condenser studio microphone. The MK 8 offers five independent polar patterns to allow for a multitude of recording applications and sound design options. No matter which mixing desk or recording device is used, the MK 8 matches the input sensitivity with a 3-step attenuator. Two adjustable filters compensate for the proximity effect as well as low frequency rumble or structure born noise.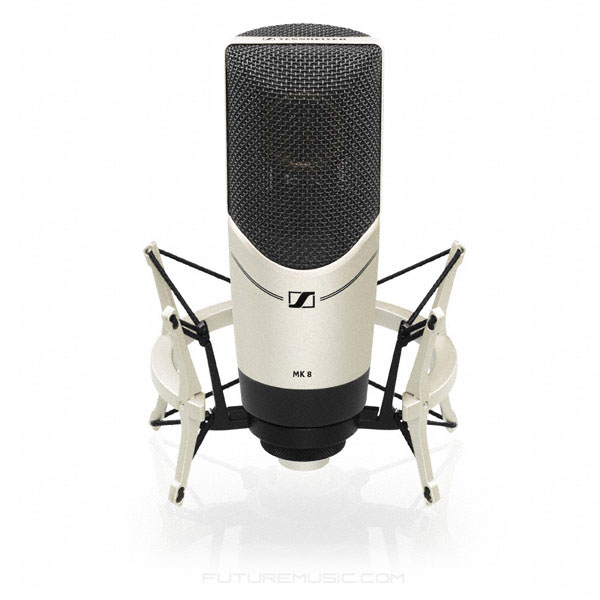 The MK 8 has dual one-inch diaphragms precisely spattered with 24-carat gold. The shock-mounted capsule is accommodated within a sturdy metal housing.
Features:
» Dual-diaphragm true condenser microphone
» Five switchable polar patterns
» 3-position switchable low cut/roll-off filter
» 3-position pad switch
» Two 24-carat gold plated 1″ diaphragms
» Shock-mounted capsule
» Rugged metal housing
» Safely shielded electronics
Sennheiser's MK 8 will be available in late summer 2014 for about $700 / €759.
Sennheiser