One Premiers One Free – Demoware DJ Mixing Software
One has released a free version of their One DJ mixing solution. One is a different take on DJ software with the ability to edit the timeline, albeit you cannot save your edits in this free version. For those of you that are not aware of One, it is a new type of DJ software that allows DJs to create mixes and mashups on timeline built inside the each deck. It also features a modular and customizable user interface.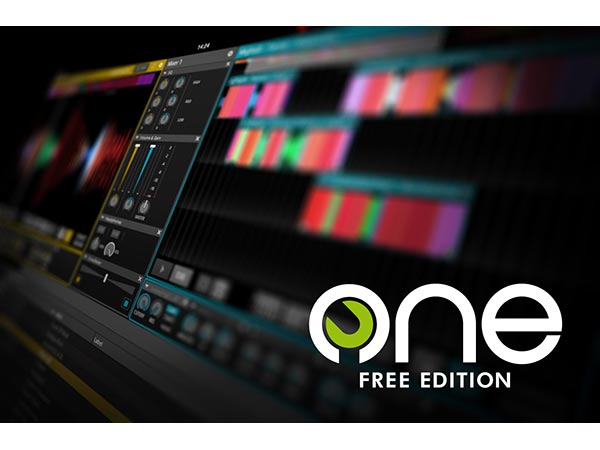 One is an off-shoot of EKS, makers of alien-inspired DJ controllers. Although offered at no cost, One DJ Free is capable of more than many conventional commercial DJ software. It features all the standard elements that people expect to find from sophisticated DJ software, including multiple decks, built in mixer with EQ and filter, beat detection and sync, browser with playlists and multiple high quality effects.




In addition, One DJ Free adapts some features from its bigger brother. A limited version of timeline editing is implemented and all the decks can be switched to Edit Mode for creating and preparing mixes. Unlike in the Core Edition the timeline content cannot be saved for later use or exported to an audio file so it is strictly for that moment. One DJ Free also boasts a light version of the modular user interface that allows users to add, resize and move gear around on screen. MIDI mapping and MIDI controller support are reserved for Core edition. Bottom Line: This is basically Demoware.
One DJ Free is available now.
One