Eventide Announces H9 Core Stomp Box
Eventide has unveiled the H9 Core, a stomp box version that includes the sounds of Eventide's H910 and H949 Harmonizers. All of Eventide's stompbox effects, including new H9 exclusives, UltraTap Delay and Resonator, can be added to H9 Core.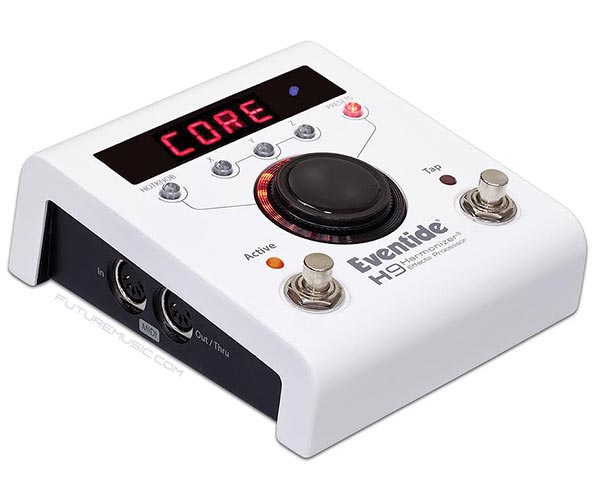 H9 Core features a simple, one-knob user interface and is fully-featured as a standalone stomp box. Using H9 Core with the powerful H9 Control app for Windows, OSX (via USB), or iOS (wirelessly via Bluetooth), makes creating and managing presets, live control, and in-app algorithm purchases easy. H9 owners can sync up to 5 H9s to a single Eventide.com account so their H9 algorithms can be used by 5 H9s simultaneously. All of Eventide's stompbox algorithms and their associated presets are available for audition and in-app purchase through the H9 Control app. Drag and drop presets into custom preset lists for your upcoming shows. H9 and H9 Core feature True Analog Bypass, MIDI, and a built-in tuner.
Eventide